Today was a day to live on the hedge with this happy little Hedgehog from Newtons Nook Hedgehog Hollow clear set.  I can hear him saying "oh, what have I gotten myself into?".  It is a good thing he has a little buddy to get into trouble with.   Everyone needs at least one friend that will cause a bit of trouble whenever possible, it gets that adrenaline going and that will make us live longer…thus giving us more days to create.  I like that idea, don't you?
I think I am one of those that likes to live on the hedge just a bit…I mean on the edge.   Life can be so "everyday".  I encourage you to take time to make today different.   Take a moment to people watch, listen to the birds, find an imaginary animal-shape in the clouds, or stick out your tongue and capture a snowflake (I know there are a lot of you that are getting enough of them).  Even in the little things we can find a moment of "different".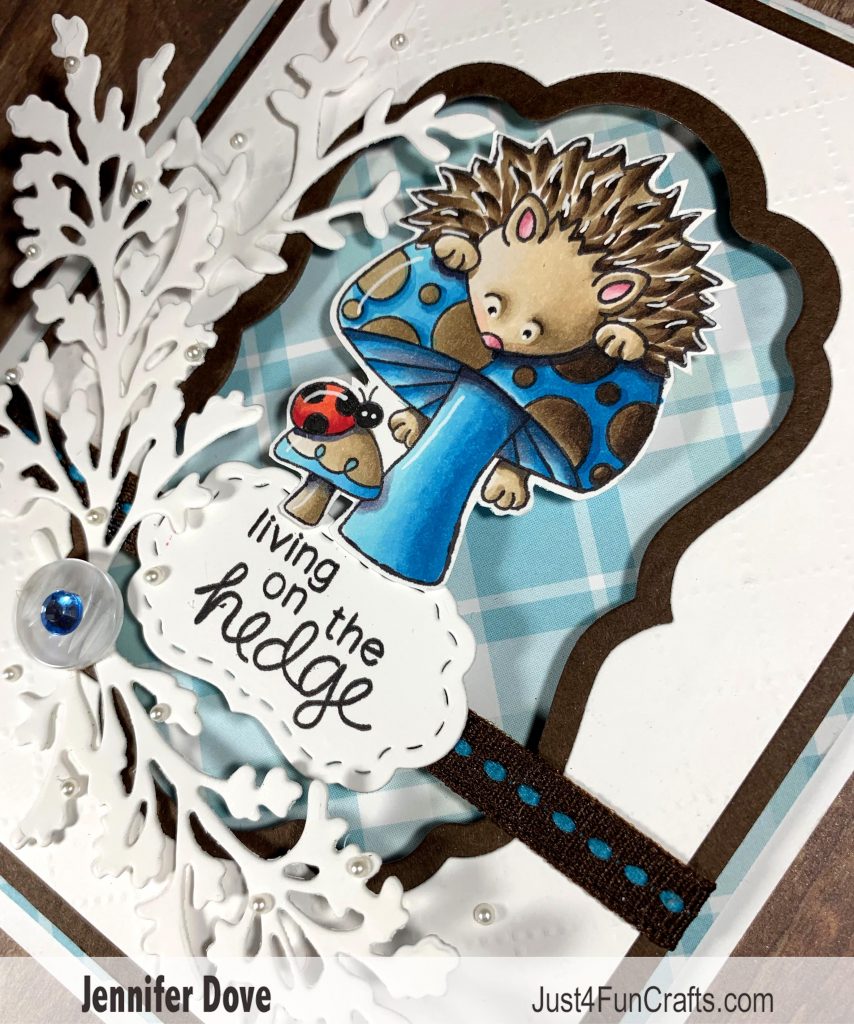 This Hedgehog set is currently available in the store.  I know you will enjoy all the different little sayings and these hedgehogs doing silly things.
Be sure and check out the dies from The Stamp Doctor too.  For this card I used the foliage 1 and 2.  These dies cut beautifully.  I am a huge fan!  While you are looking at the site be sure and find my favorite grass cluster die too!
Happy coloring – Jenn Dove