Whenever I think of a celebration I think of cake and friends.  This sweet stamp is a new clear mini set called Make A Wish from GinaK Designs.  It even comes with some sentiments and a candle so you have fun options.  I decided to color it with the no-line technique and turn it into a shaker card.  I got to say hello to Gina at the show and she showed me some of the fantastic new stuff that is now out.

If you haven't heard yet, Gina has some fabulous NEW stamp pads that are especially designed for the No-Line technique and I can not wait to get my hands on them because I got to see them in action at the show and I am wowed!
I just might have left a little drool on the stamp pads as I left the booth.  Be sure and check out the stamp pads Skeleton Leaf, Warm Glow, Whisper, Barely There which are on the top of my list.  Grab the refill while you are there because you always want to be ready.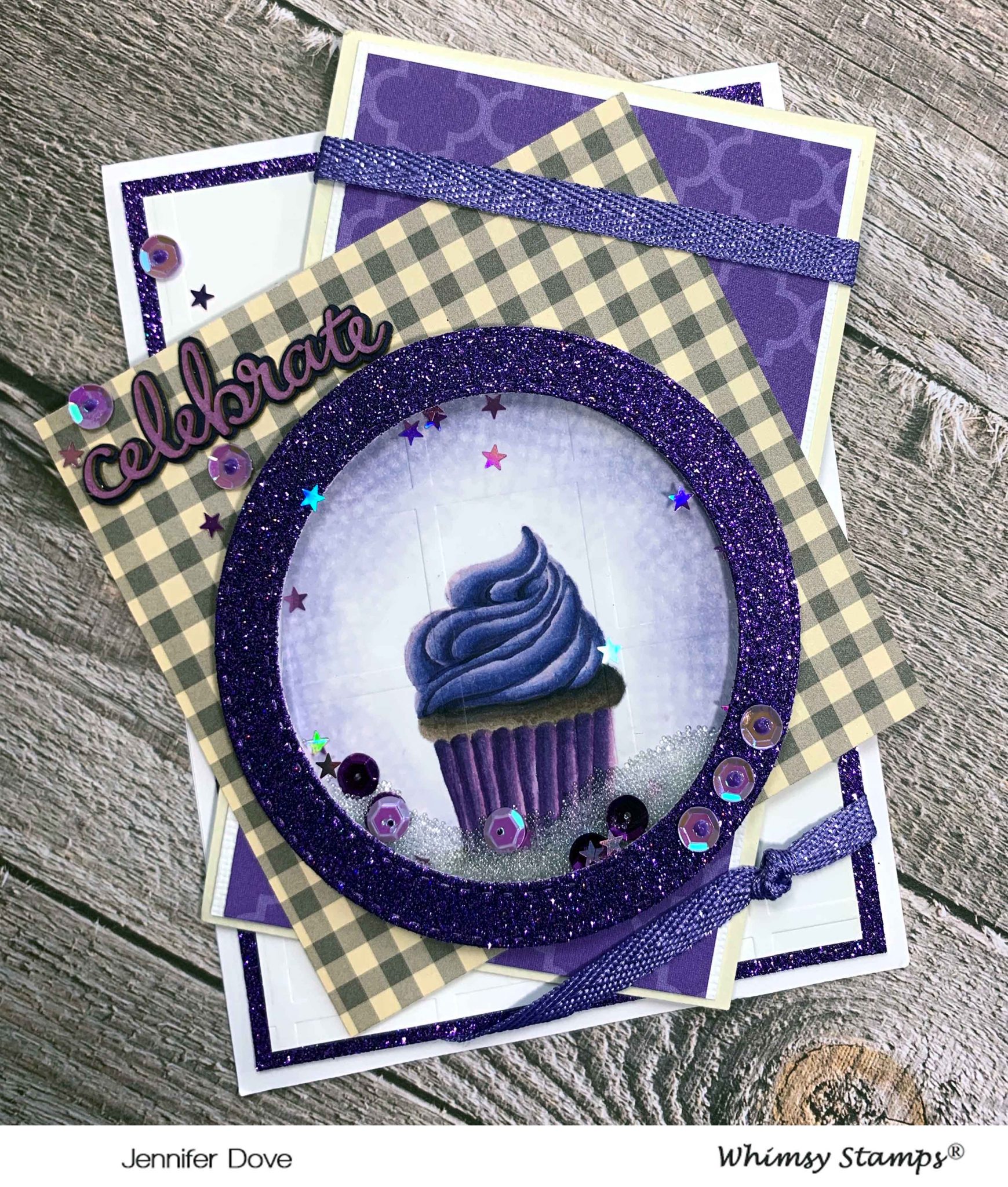 I wasn't thinking when I started this card and stamped on non-Copic friendly coloring paper.  I chose this paper because it was already embossed with a design.  Oopsy…It was a soft paper.  Good thing it was no-line and you couldn't see all the bleed.
Of course a birthday card isn't truly complete if there is no sparkle so I made sure it blinged!  A little glitter paper, sequins and fun shaker elements made this card just right!
Copic Markers:
BV00 BV02 BV04 BV08
BV17 V09 V17 V15
E43 E44 E47 E49