How CAN you resist!!
Somehow I let this little fellow, Woolly Mammoth, almost slip by!  I forgot to post this card.  This rubber stamp was released at the beginning of the month from Whimsy Stamps and I had such a fun time coloring him up. He really is epic!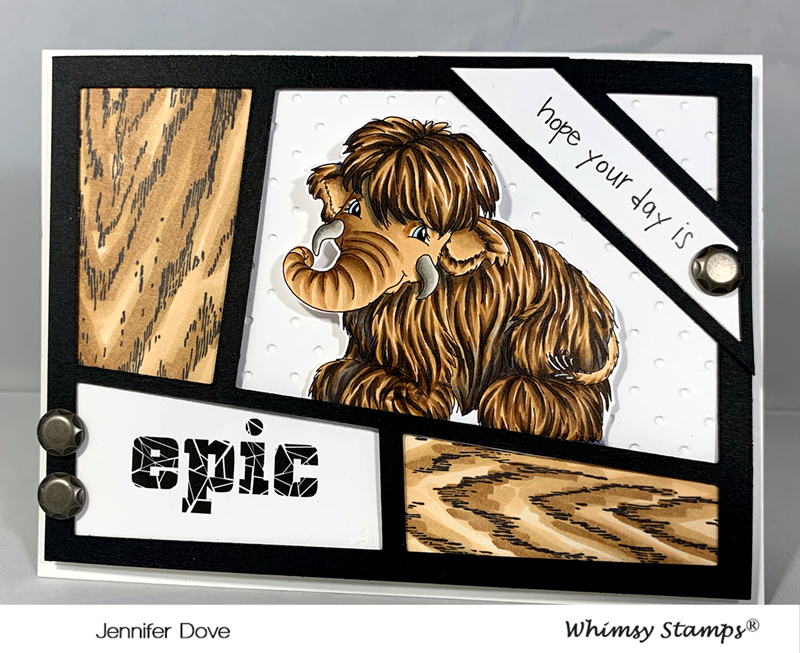 For this card I used the fun Wonky Window Die 1.  Normally I would turn it into a shaker but for this it was perfect for a ledge to sit him on.  After stamping the Wood Grain Background stamp I gave it a quick once over with some brown markers and added it to a few of the frames.
Doesn't he have the cutest little face.  Who could resist!  You can find the stamps and dies available in the store at the links below.  If it is already out of stock be sure and leave your email in the product to be notified!
Whimsy Stamps:
Wonky Window Die 1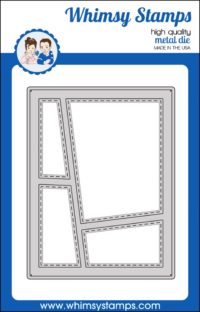 Wood Grain Background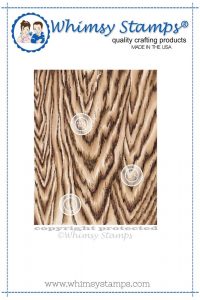 Woolly Mammoth