Taking a Moment!
Sometimes you just have to say NO to what you should be doing, and say YES to hanging with the girlfriends.  That is what I did.  My bestie Lois had friends over and we decided to do an impromptu Copic class and color up an image or two and then make them into cards.  So, that is just what we did.  Here are the cards below.
I work best under pressure and that morning at 8 am proved the point.  Lois texted and said "we are still on at 10 am right"?  I had that OH crap moment and then jumped into action.  Choosing an image, grabbing some cardstock, picking some pattern paper. Thinking of a die to go with it, digging through my favorite chipboard sentiment and then choosing the color markers that I would use.  I designed the card and then prepped for 6 people.  BAM!  Done!!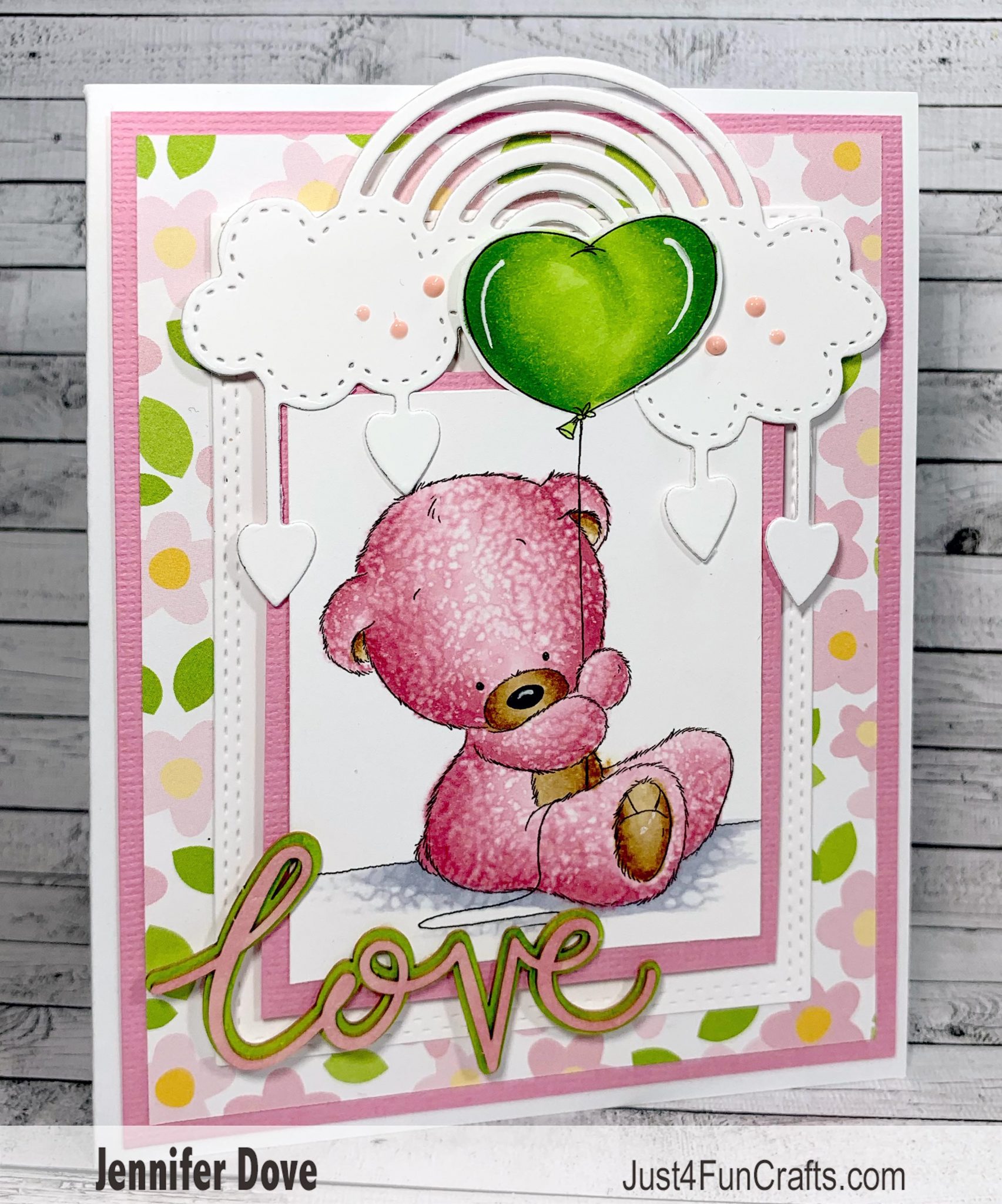 Now why is it when I need to design 4 cards for a class that it takes me at least a week if not longer to get it all designed?  The agony, the struggle…the indecision!  Not to mention I try really hard to keep the numbers of required markers less rather then more because a lot of student have limited colors.
Now remember I usually prep for a class of 50 students so I need to make sure I have enough paper, embellishments for everyone and that the prep (always time consuming) won't be torture for that many people.  Yes, that's prep of 200 cards.
So if you think doing a class is easy…think again!  Not complaining, just recognizing that it is such a different creative process.  Given a shorter time to plan makes me turn my indecisiveness into a quick decision so that I can move forward.
I found one more card I created using the Baby Giraffe.  The star background I used a clear set from Whimsy Stamps called Wish Upon a Star.  One can never have too much inspiration right?
These two sweet cards are using images from Lee Holland.  They are digital images.  If you search around you might still be able to find a few of these images in rubber that used to be sold through Whimsy Stamps.  You can find these digitals and more on his Etsy site HERE.
Whimsy Stamps Wish Upon a Star Clear set
Make It Crafty Chipboard sentiments 
Some can be found on Whimsy site as well
La-La Land Crafts – Small Star Dies
La-La land Crafts Rainbow In Clouds die