I love the new design "Curvy Girls" that Stampingbella has just released.  These cute Besties are a hit!  How can you not love their voluptuous curvy shapes X's two.   This is the bonus card for February's class in Arizona.  You can grab the details HERE.  This class has a dot theme, so I added Multiliner dots to one of the gals and white gel pen to the other.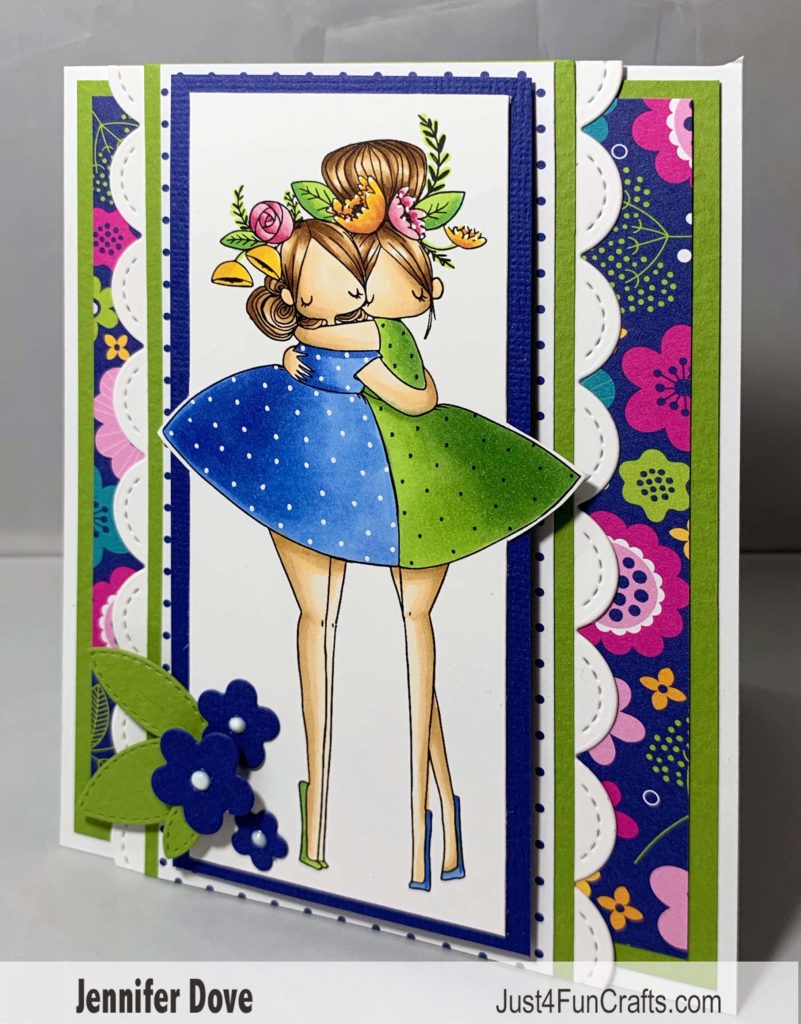 I love how easy these stamps are to color.  Even with the narrow areas because the stamps are a nice size you are able to still stay in the lines.  For those that loath to cut out images you can also buy the outline die that coordinates with this stamp.
I used the leaves and Flowers from my No-See All Seasons Tree die set.  I love how you have so many different die options with this die set!
Be sure and get signed up as there are only a few spots left in the afternoon class at The Paper Collage.
No-See All Seasons Tree Die Set
Copic Markers:
.5 Multiliner
Bold White Gel Pen 10