I am super excited to be able to show you a card from the StampingBella class I will be teaching at The Paper Collage next month.  You can find the class info HERE, or at the page above.  In this class we will be coloring this "sweet" Uptown Girl – Simone Loves Strawberries.  I love her lanky look and jumbo bow.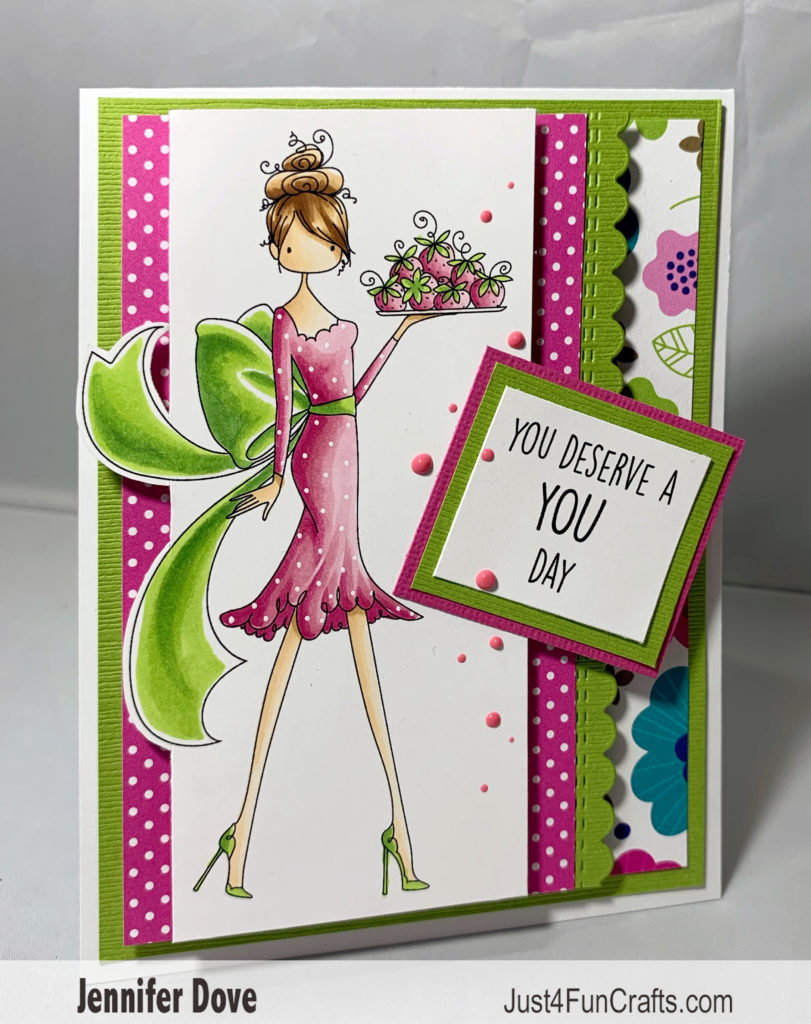 I wanted to tie in the pattern paper so I added some white dots to her dress using a white gel pen.  remember when adding gel pen to any image that you are done coloring it.  You do not want to color over gel pen.  Water-based  and wax based products will dry in the Copic Nib, not allowing the alcohol ink to flow through it.   Good thing you can replace the Nibs.  I always keep a spare pack of nibs on hand!
If you mess up when adding gel pen to a project the best thing I have found is to let it dry completely and then take a small utility blade and scrape it off.  DO NOT try to rub the wet gel pen off,  this will just smear the ink.
You can purchase the stamp from Stampingbella or reserve your stamp at The Paper Collage for pickup.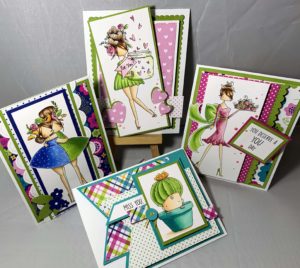 There are only about 5 spots left in the class so do not wait to register!