Are you going to Creativation? (This is a show where business owners and manufacturers go to learn, connect and discover the latest products).  If you will be there, I hope you can swing over to the La-La Land Crafts Booth 2317.  I will be walking the floor, but will also do doing a demo with alcohol ink and dies with La-La Land.
Here is one of the samples I created with the technique I am going to show.  Isn't it fabulous you can be more creative with those amazing dies, therefor taking them to the next level?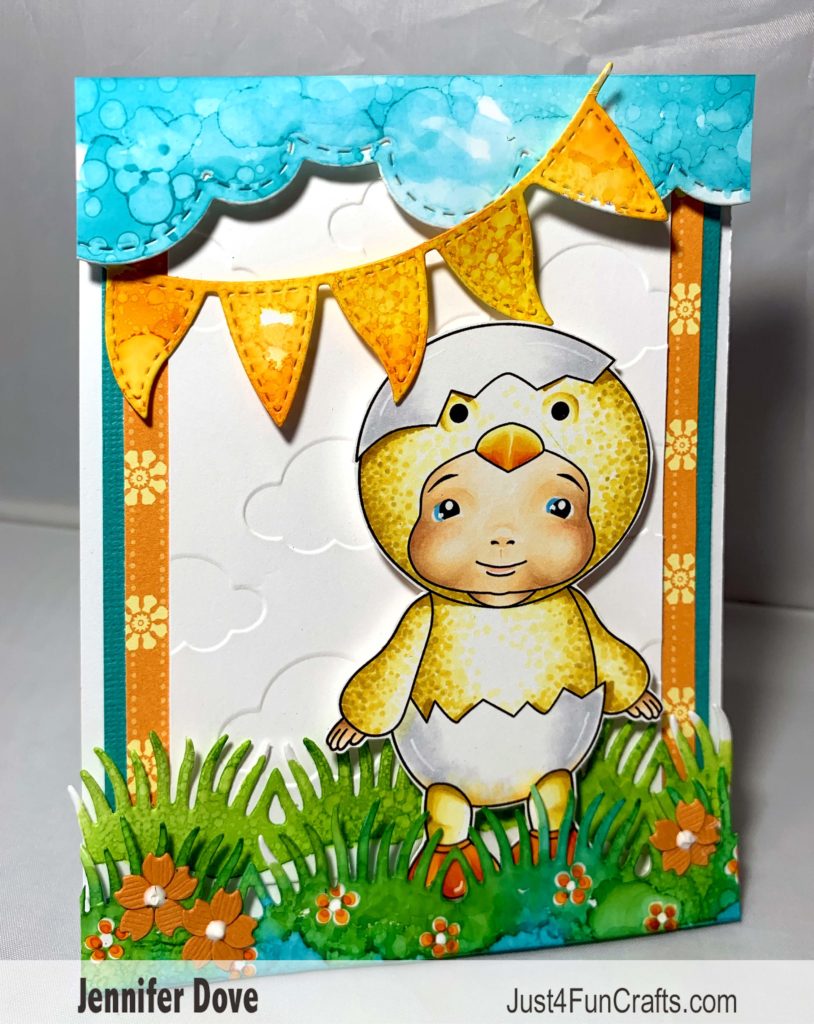 For this card I colored up Little Chick Baby Luka from La-La Land with my Copic Markers.  This is the stamp we used at Copic Boot Camp to practice our dot-blending.  I really enjoy blending using this method as I find it relaxing.
La-La land Crafts was a very generous sponsor at Copic Boot Camp and allowed us to color up some of their stamps too.  Here are the products I used for this card.
Little Chick Baby Luka – Digital
Little Chick Baby Luka – Rubber
Grass Border Die
Flag Banner Die
Stitched Clouds Border Die
Copic Markers
Y11 [15] [26] SUIT
C1 EGG SHELL
Various Refill – Alcohol Ink BG45, YG25, YR04