I have one of the newer large Background sets from Whimsy Stamps called Puppy Paws Background. This stamp leaves such a precise stamped image…I think I had too much fun using it.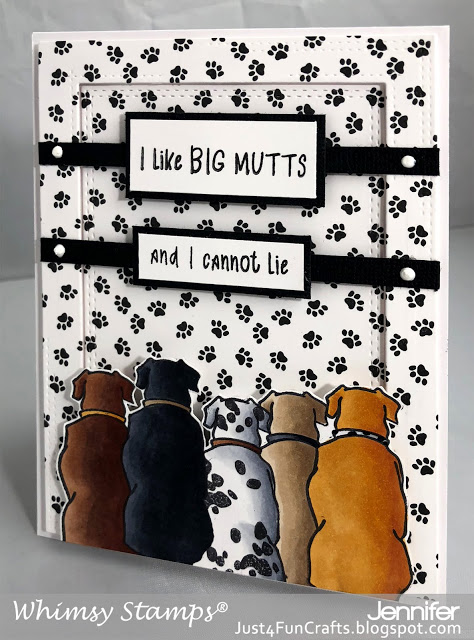 Combining it with the new clear stamp set
Soul Mutts
I decided to do some fancy masking. This doggie is standing next to a little girl. I masked her off on the actual stamp and inked up the stamp blocking the ink from getting on her…then remove the mask and stamped the image. To get the dogs overlapping I also had to create a second mask to cover the stamped dog on the card. I did mention it was fancy masking didn't I? I am super pleased with this card. Do you know someone who would like a card like this? Better get your clear set from the store while its still there.
Copics:
YR23 24 27
E42 43 44
E23 27 29
C0 1 3
C5 8 10