First off…Happy Fourth of July everyone. I hope your day is filled with family fun, warm weather (but not too warm) and a love for life! Maybe even time to create something awesome! This is FUN-tastic I have been up to…
Ahoy Matey is the latest release from Whimsy Stamps. Using one of the characters from this set I created a shaker card. Whimsy released the Shaker Maker Banner Flag die last month and I thought this worked perfectly for what I had in mind.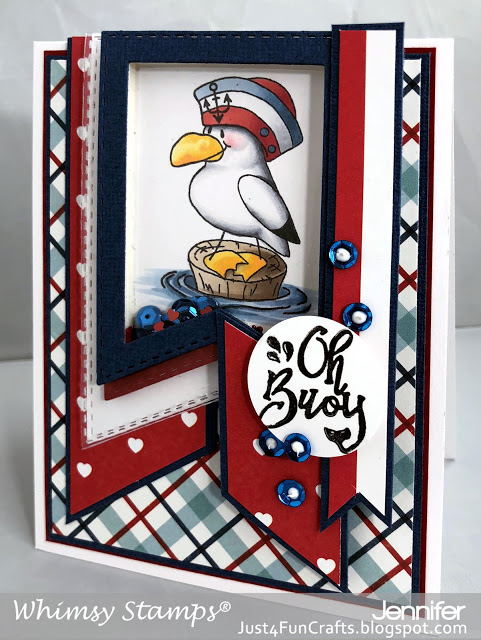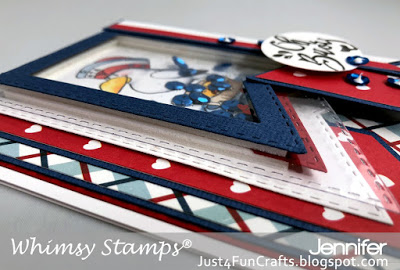 If you look closely you can see all the layers. The largest die that is the lower base of the
shaker
can also be used for the acetate piece allowing for the fun clear overhang on the shaker card. The next size up is the window portion. Cool huh?
Copic:
Y15 Y19 R05
E42 E43 E44
R24 R29
B91 B95 B97
C00 C1 C3 C5