Look at that sentiment! What a fun birthday card dont you think? So well preserved…snicker, snort! I decided to do a clear shaker card using the new Ahoy Matey clear set for this idea. I combined it with the latest Shaker Maker die, Pennant Banner, for this design. I had found some miniature sand dollars on the beach in California so I added those to the shaker along with some microbeads.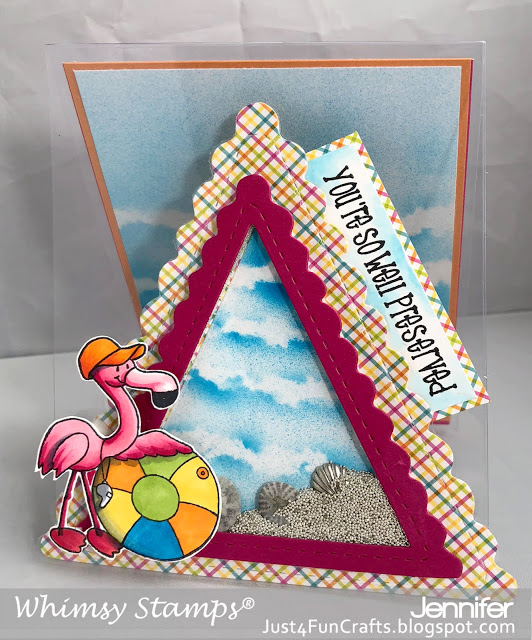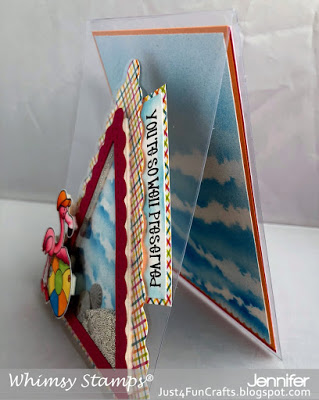 I airbrushed the inside on card stock and added it to the acetate card base. After creating the shaker card I added it to the front panel.
Remember with these Shaker Maker die sets that you are given two sizes and 4 dies. This allows many options. I use the die for the lower panel to also cut the acetate and the smaller frame portion of the set for the upper panel. If you want to use them individually that works too….I love the options!
Copics:
Y15
YG03
YR04
B02
RV21 RV25 RV29
C3