Ok I know I have said it before, but I have to say it egg-ain…Kirarina WiNK's are just too cool! Imagination International Inc just came out with two new colors Emerald and Violet. I wanted to make something that featured these shimmery pens. At 3am when I woke from a deep sleep it came to me…EGG-sactly…what the heck was I doing up at 3am you ask!?! Designing cards…DUH!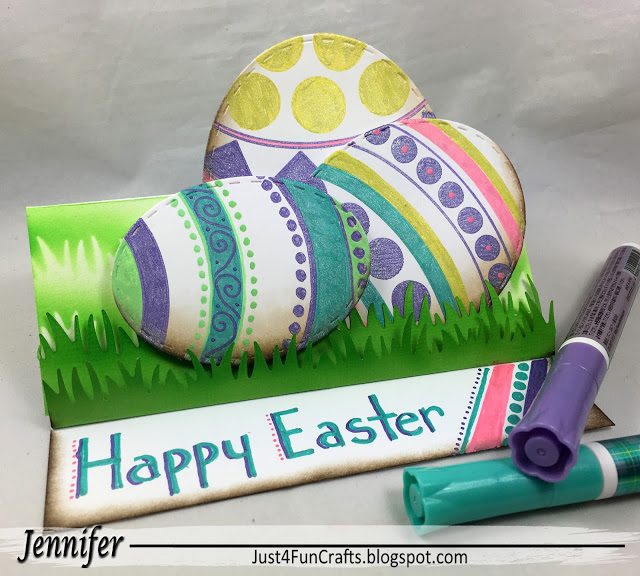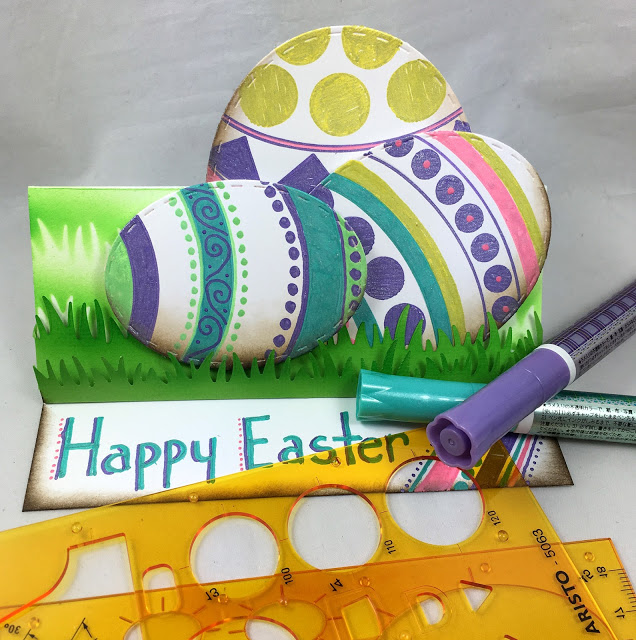 First I cut out 3 ovals using a die. I then colored the "shadowed edges" with Copics E40 E41 and E42. Using Imagination International's Aristo drafting tools I drew in my shapes on the egg using the WiNKs. After a quick dry time I used a distress ink pad to add more shadows to the outer edges. Pretty easy huh! I have links below to all the products that you MUST have.
See how nicely it shimmers? I love that these pens don't skip when drawing with them. SO perfect for doodling on white or black paper if you want a larger statement. You can layer them onto of each other without them bleeding too. You know you NEED them!