Australian Flora – New Release & Hop!
Hello and welcome to our first blog hop for 2016.
Zoe with Make It Crafty has a new Australian Flora release and all I can say is WOW! They have some pretty amazing flowers over yonder. These images are intricate and delicate with lots of detail and are the perfect choice for many occasions.
I chose two different ones and merged them together to create this flower arrangement. I enjoyed creating the depth of the different flowers for this card. I even added a little Aussie chipboard sentiment from Make It Crafty to top it off. You MUST go check out what the other fabulous design team has created, Plus there are always goodies to be won when there is a MIC fabulous release.
You can find these stunning floral
images
HERE
Copics:
YG00 YG01 Y02 Y15
R32 R35 R37
BV20 BV23 BV25 BV29
YG03 YG17 YG67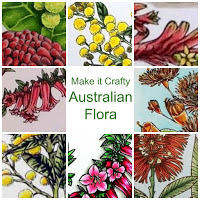 Now of course with all Blog Hops there is a PRIZE!!!
For your chance to win a whopping $25 Make it Crafty voucher make sure you leave some love on all the girls blogs. The Hop will concluded on Saturday 31st January @ 8pm Brisbane Australia time. Winners will be notified so start Hopping!
Hop List –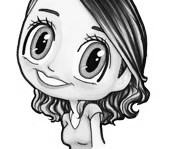 9. Zoe
If you happen to get lost along the way please come back
Here
and try again 🙂
Have Fun!
Aussie!! Aussie!! Aussie!!