Thank you to all the incredible, talented ladies who attended the Arizona Copic Retreat 2011.  What a fun, FILLED weekend we had.  Everything went pretty smoothly for 38 gals all in the same room and I am looking forward to planning the next one.  Rumor has it Jacksonville, Florida in April of 2012!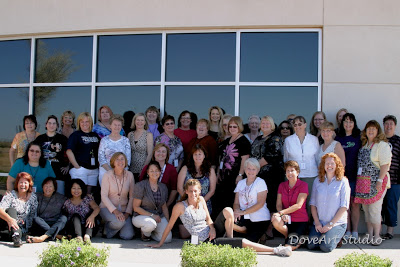 Thank you also to our amazing sponsors!  The Crafters Workshop, DreamWeaver Stencils, Stampendous, SimplyBetty Stamps, Creative Impressions, Talkabout Images, Scrapbook Barn, DoodleDragon Studios, The Craft Retreat, StampWorks and Crop Girls for all your amazing generous gifts of love.  Thank you to Sandy McCauley for her Zing Demo, Pam Hornschu for her DreamWeaver Stencil Demo, Stampendous, Laura Weed, for her sassy "frantage" embossing demo and all the gals that helped out with there creative knowledge.  And a HUGE thank you to my "Pineapple gals" for forcing me to have the retreat in the first place.
And let me not forget to thank the fabulous helpers, Debbi, my personal helper Diane, the "Moms", Leesa and my "honey"!
Every one of you are important to me and I am looking forward to seeing you grow and discover your own natural talent with your Copics!!  I will be watching!
Keep coloring!!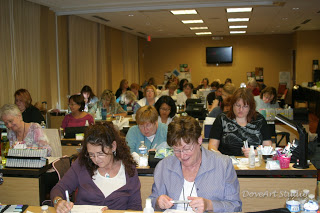 Jennifer Dove