New to my heart are these adorable stamps by SimplyBettyStamps. They are such characters. They have some Digi's too. I have been looking for just the right fit in my style of coloring, and have found them finally. Betty draws characters with nice eyes, great hair and faces as well as just all around cuteness with a slight warped design. It just fits ME! Here is my first one colored for you. You can get it HERE on her site.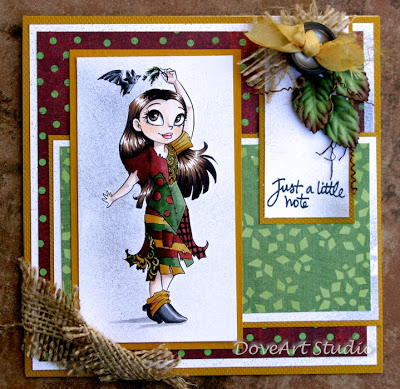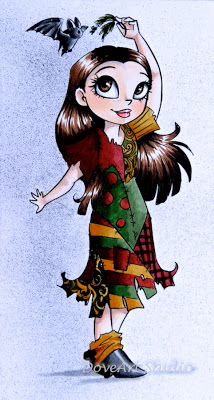 Copics Used: E50 E51 E04 E07 E08 R59, YR24 Y26, YG25 YG63 YG67, E79 E57 E35 E31, T1 T3 T5 T7
Be looking for more in the real near future!!
Thank you Aeryn for the introduction…You Rock!