Are you ready for the next DoodleDragon Studios challenge on Dustin's Blog? Go HERE to get the details…but they are pretty simple. 1. Use one of his images. 2. Use Halloween theme colors. Just that simple…oh yah, and upload using the Inlinks froggy button on his blog. You could win a free image, and we all like free right?
Here is my card for inspiration.
This image was a freebie on his blog, as he always gives one away on wednesdays. Did you know that?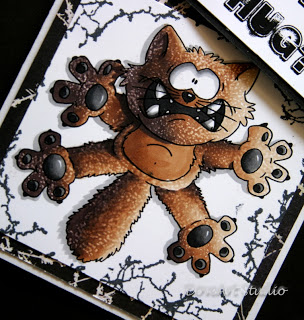 Copics used: E79 E57, E35, E31, T9, T6, T4, T2
Stampendous block stamp for background