Send me to a tropical island, so I can chill in a hammock, with a coconut drink.  Sand between my toes, a warm breeze running through my hair…or a crab fanning me…either will do.  Who is going with me?  Check out all the flowers created with one of the latest dies in the Whimsy Stamps release.  How so very fitting for this cool flamingo and friends.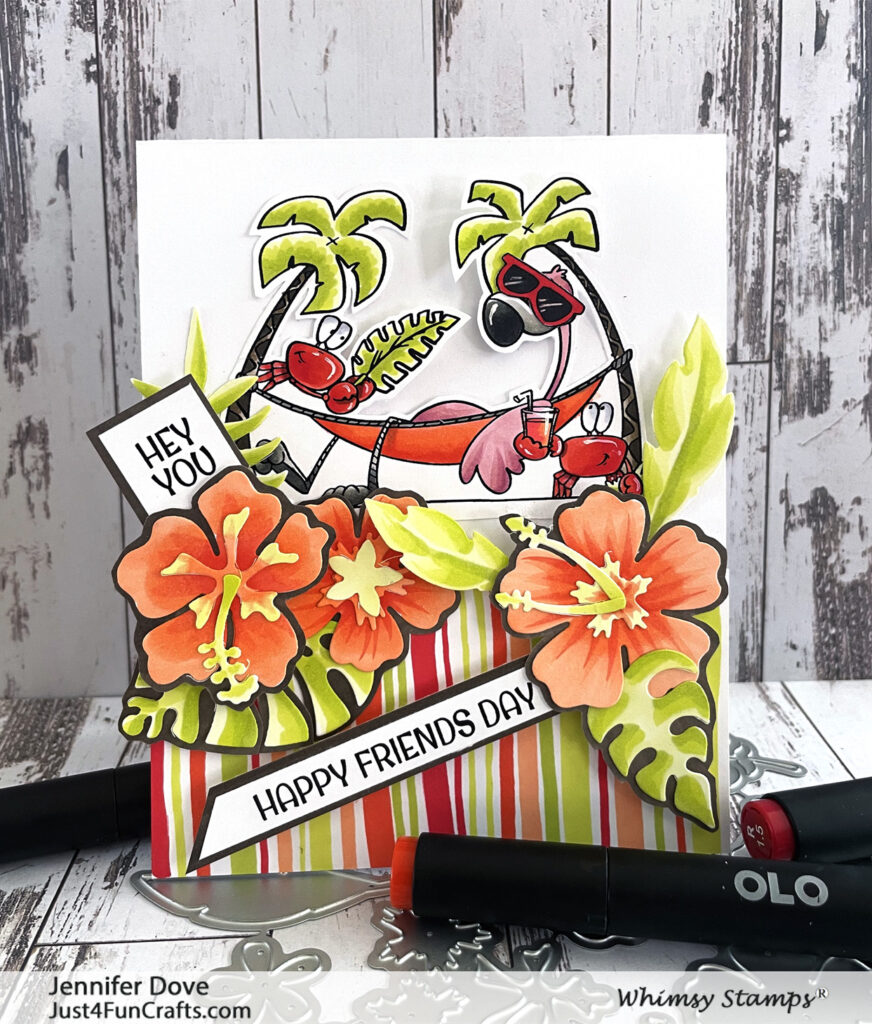 Creating this Card:
Well the truth is, I colored this last month and created the card.  I spaced it and used the Hibiscus Flower dies that matched so perfectly, but hadn't been released yet.  Having to wait to show you has been really hard.  Well now you get to see it.
I used my OLO markers to create the stripe paper that would match the image and die cuts.  So easy!  After adhering the striped paper I die cut, and colored the flowers from the Hibiscus die set, and popped them up off the card.  The image was colored and slipped behind the flowers.   So very tropical!
Beach Babes clear stamps

Hibiscus Flower die set

OLO cOLOrs
R5.1 R5.3 R5.5
R0.4 R1.5
W-G1 W-G3 W-G5 W-G7 W-G9
OR1.3 2.5
C-G0 C-G1 C-G3
YG2.1 YG2.3 YG2.5
Copic Options
R81 R83 R85
R35 R46 R59
YR65 Yr68
W1 W3 W5 W7 W9
C0 C1 C3
YG21 YG23 YG25