Back on the farm!  Check out this forgetful bovine.  I am thinking someone forgot a birthday.  What a fun way to cover this forgetfulness.  Sure to bring a smile.  I am a fan to life on the farm, so thoroughly enjoy making these cards with farm animals.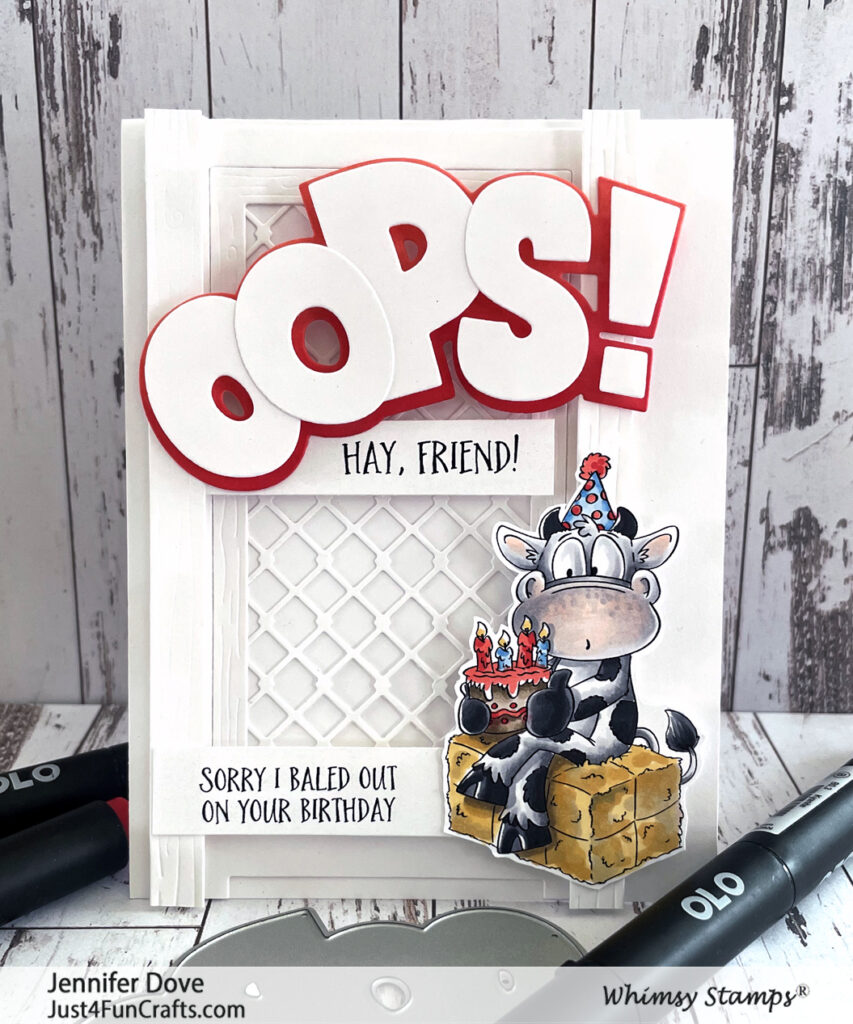 Creating This Card:
If you haven't already, you will want to check out the Chicken Coop Slimline die.  I love that it can be used as a coop, or just a fun background.  I can totally see using this background for a floral card too.  Possibilities are endless.
After creating the background with the dies, I colored, hand-cut the main image, and placed it on the card.  The OOPS! was cut out twice and layered.  Once it was popped up up off the card, I added some of the stamp sets sentiments.
Party MOOd clear stamps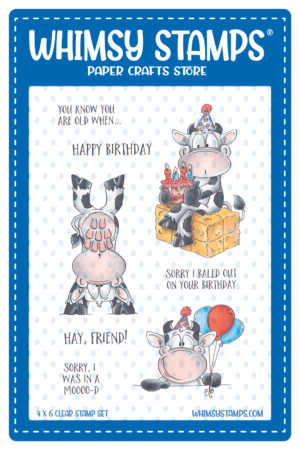 Chicken Coop Slimline die
OOPS! word and shadow die