Everyone needs an "old fart" birthday card in their stash, and what better way to do it with a cute gargoyle.  This latest release from Dustin Pike is so fun.  I thought I would accent everything on the card with black, which will make the bright colors pop.  This image takes some loving coloring, but the other couple images in the set are a bit quicker.  They all have fabulous personalities for this special occasion.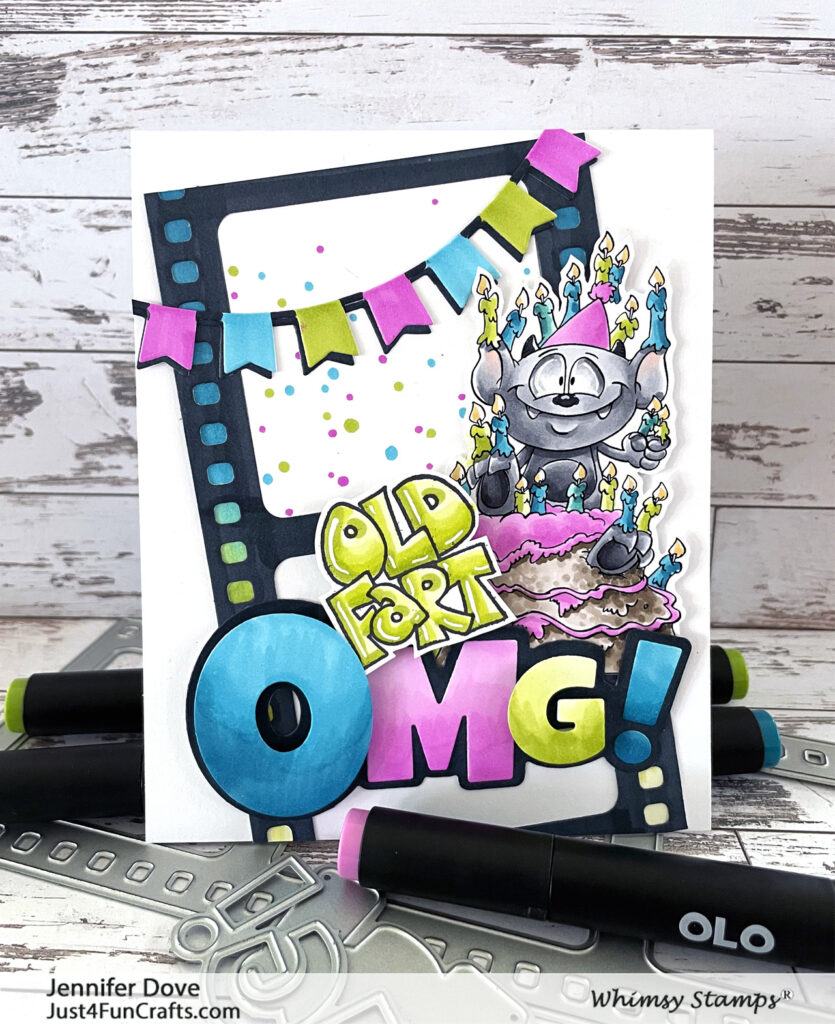 Creating This Card:
I wanted to keep this card bright and cheery, so I chose green, pink and blue as the colors for the theme.  Everything was colored with my OLO Markers to match.  The Slimline Film Strip die was used as the featured die, colored and layered onto the card base.  This die is so popular it doesn't last in the store very long, so make sure to click on "get notified" so you know when it is back in stock.
After layering the Film Strip on the card I replaced the centers of the film strip and added dots with my markers to match.  The Bunting Border die was used for the banner at the top of the card.  After die cutting out the OMG! word and shadow die I colored the letters to match.  This die cut was popped up on the bottom of the card.  The image from the Gargoyle Birthday stamp set was added, slightly tucked underneath the OMG!.  The last thing was to add the "old fart" from the Sentiment Tiles.
I can not wait to see what you create with this fun stamp set!  All links are below.
Birthday Gargoyles clear stamps

Sentiment Tiles – Happy Birthday clear stamps


Bunting Borders slimline die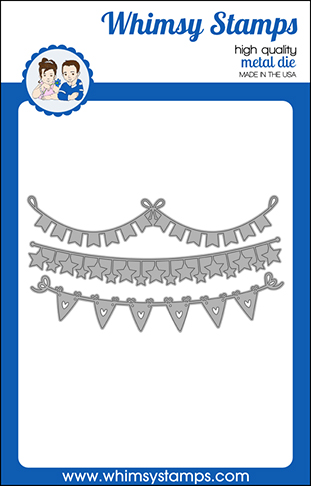 OMG! Word and Shadow die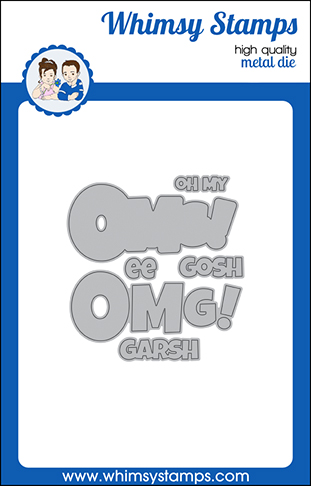 Slimline Film Strip die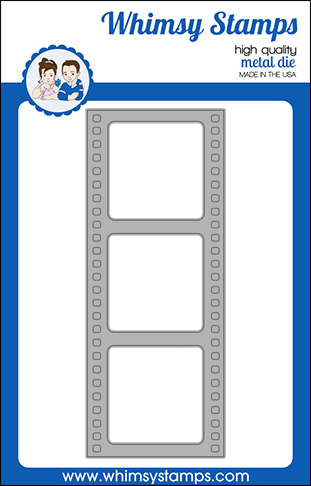 OLO cOLOrs
YG2.1 YG2.5
V0.3 V0.4
BG0.4 BG0.7
C-G1 C-G3 C-G5 C-G7 C-G9
R0.1
BK
O7.1 O7.3 O7.7 O7.8
Buy OLO Markers HERE