Little things make me happy…and when I saw the "beep" I knew I could substitute it for a bad work.  Yup, it made me happy.  This card was created using one new robot from the NEW Robots clear stamp set.  It combined really well with the star background.  I knew I needed to use it when I saw the stamps.  What a fun set!!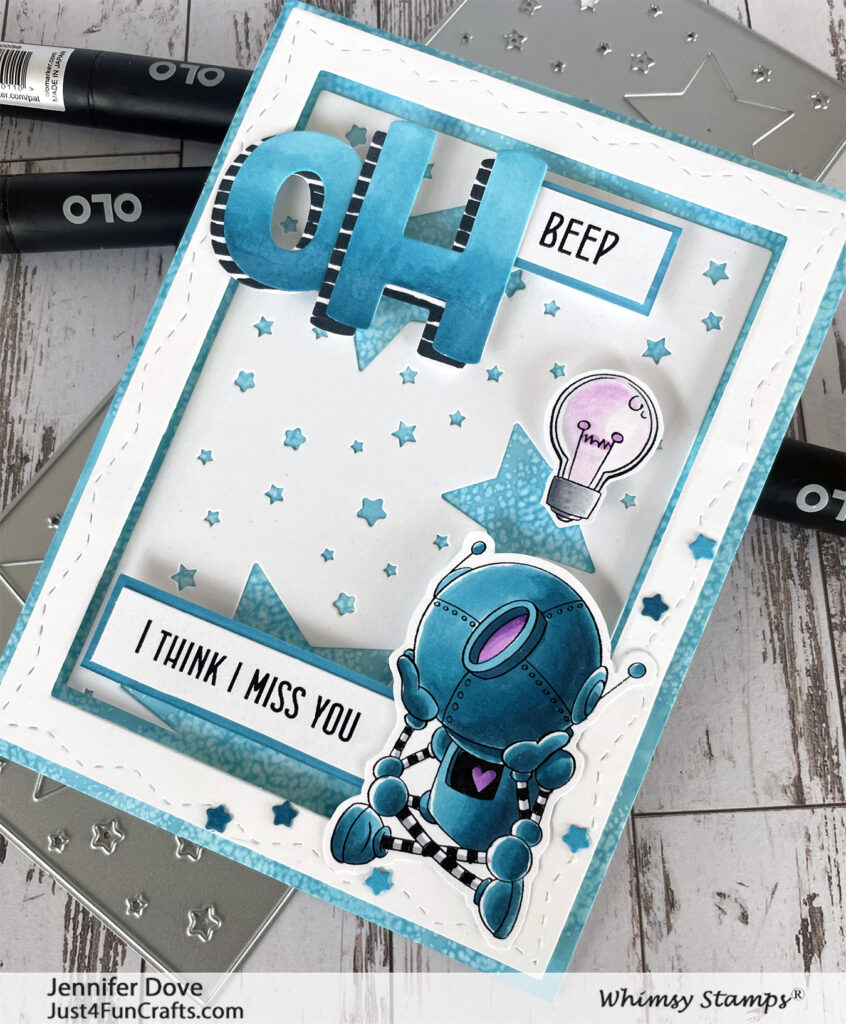 Creating This Card:
There is some fun texturing on this card.  If you are using alcohol ink markers, then you can use a wash cloth and a little bit of rubbing alcohol to "remove" some of the ink.  Add a little rubbing alcohol to the terry cloth, and place it on the area you colored for 3 seconds…magic, ink is removed.
For this card I colored the background in blue and textured it.  I created a frame using the Zig Zag Stitched rectangles die, and popped it up off the card.  The Slimline Stardust die was used for the center portion.  I just cut it down to the size I wanted, and adhered it to the center of the card.  The main Robot image was colored, hand cut and popped up off the card.  You can add the little lightbulb too.
The "OH" actually came from die cutting the Hello Word and Shadow die twice.  I didn't use the shadow portion for this card, or the "ell",  just the "H" and "o".  I liked the font so thought it would work perfectly.  What do you think?  I love to multipurpose my dies.  Don't forget the "beep" sentiment, as well as the "I Think I Miss You".
Robots clear stamps
Zig Zag Rectangles die

Slimline Stardust die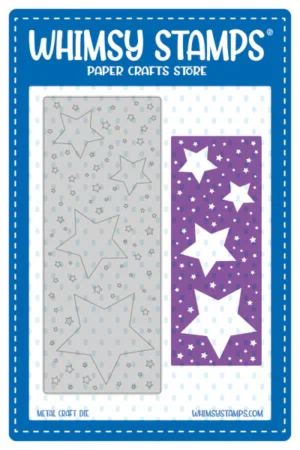 Hello Word and Shadow die


OLO cOLOrs
BG0.4 BG0.7 BG0.8
V2.3 V2.4 V2.7 V2.8
Copic C1 C3 C5  100
Purchase OLO Markers HERE