WHOA!  I had some fun on this one!  Are you Yeti for it?  Using a bit of creative color placement, I created my own unique Yeti.  I wanted to make him look like he was in a cave, so I combined the finished images with some of the fun NEW dies from Whimsy Stamps.  Check out the details below.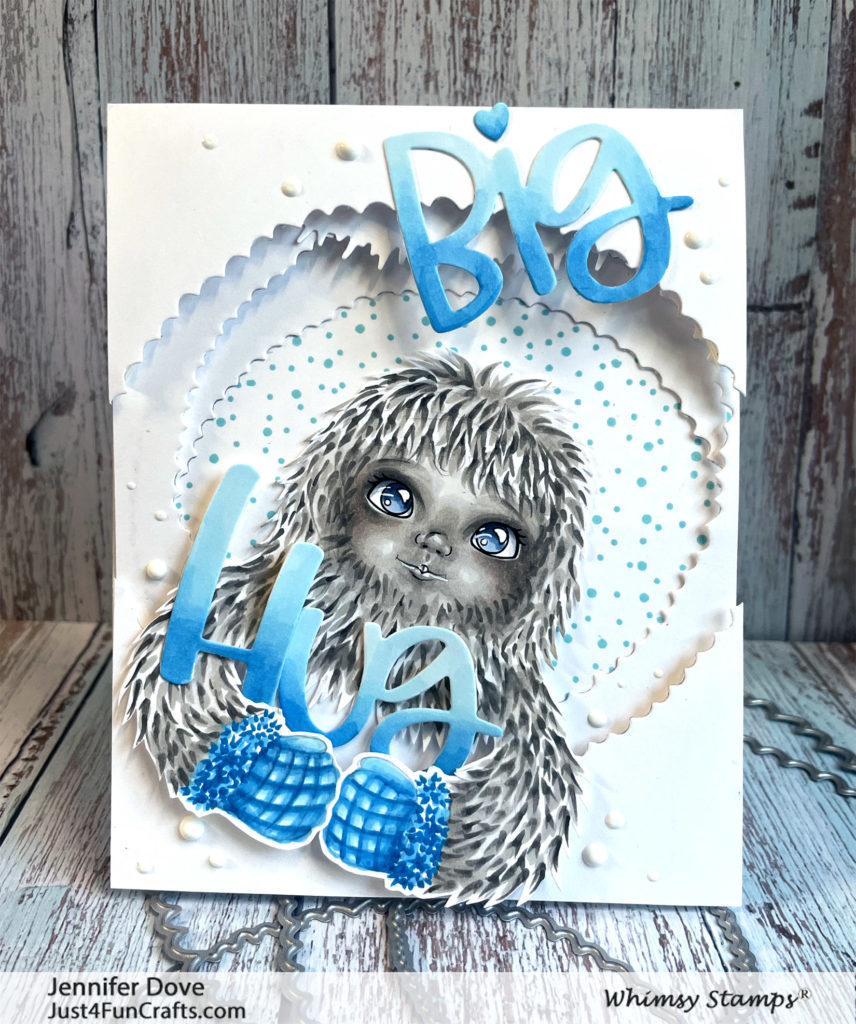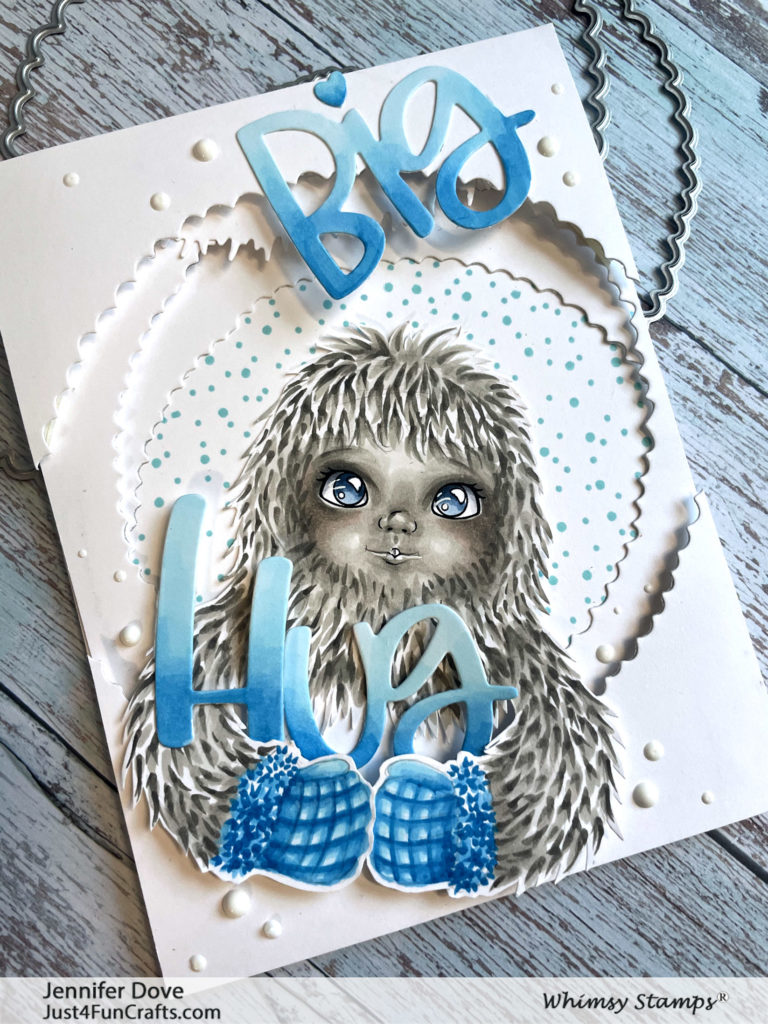 Creating this Card:
Okay, you might have bought this Polka Dot Pal Faces stamp set to add eyes to different Polka Dot Pal characters, but this set can be used for so much more.  You can add faces to any object with open space, such as a cup, balloons, clouds…or make up something from scratch like I did here.  Endless creative possibilities!
I stamped the eyes on paper and then just started doing the fur technique I teach at my Jenn Dove's Boot Camp.  You should check it out one of these days.
Anywho…
I colored up the Yeti and hand cut him out.  For this card I started out by stamping Speckled Background rubber stamp with a blue ink pad onto white cardstock.  The new Boho Scalloped Circles was perfect to create the "snow cave" look, so I die cut it out about three times, and layered them using foam tape.  I might have slipped in a little grass die to give the appearance of icicles too.
Once everything was assembled up to this point, I slipped in the Yeti.  I wanted a sentiment that was big enough to be a feature, so I decided to add the Big Hugs die without the "s"…cause Yeti's don't speak proper English.  So you only get one hug with this card…not multiples…Ha ha!
All product links are below.  Be sure and check out the WHOLE NEW WHIMSY RELEASE that went live today HERE.
Polka Dot Pal Faces clear stamps
Boho Scallop Circles die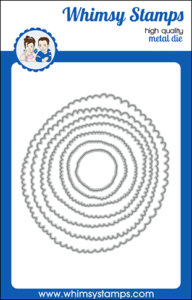 Speckled Background rubber stamp
Big Hugs Word die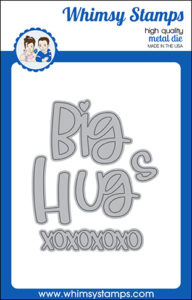 Copics
B00 B02 B05
W1 W3 W5 R11
B91 B95 B97