I thought I would have a little "me" time, and grabbed out my Karin Brushmarker Pro markers.  These water color markers are so quick and easy to bust out some creativity.  I wanted to play along with MarkerUniverse's monthly color challenge.  When I saw the color combo I thought immediately creme (yellow), and red make orange…the perfect combo for a blood orange with a little color mixing.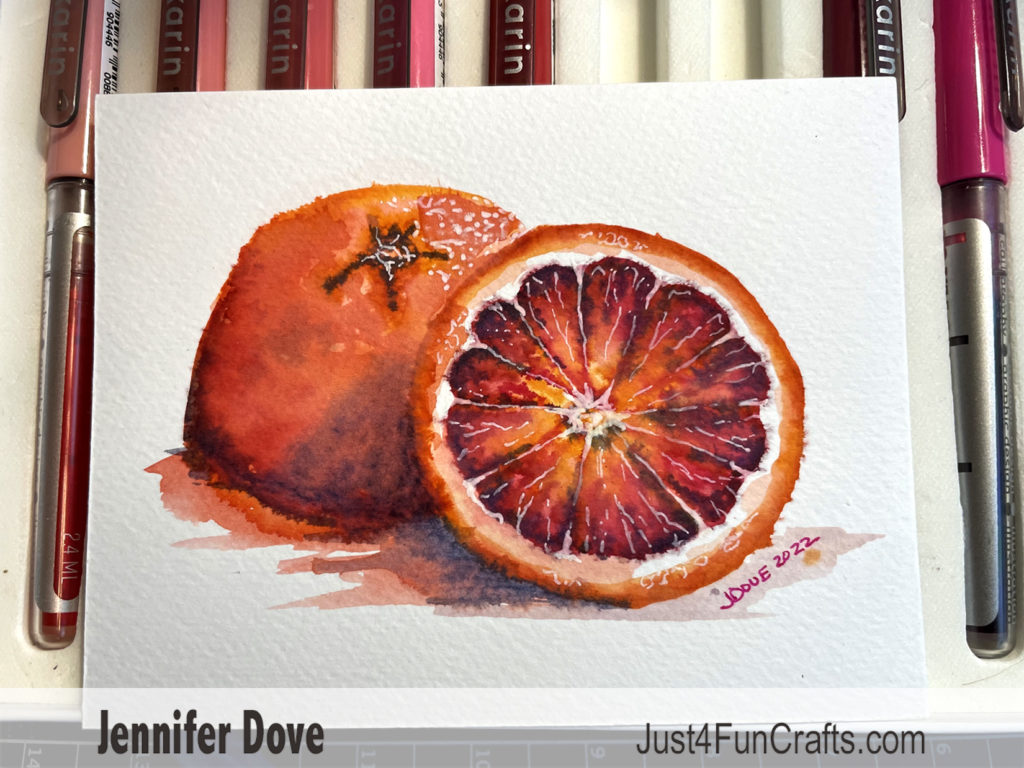 I didn't know how it would turn out, but pressed record just in case I liked it when it was done, and I do!  So you get to see the progress in this little youTube video.  It's less than 15 minutes (down from 30 minutes), so enjoy a little glimpse of how it was created.
If you are interested in trying the Karin Brushmarker water color pens there is a coupon code below, and you can find it on the right side of the blog as well.
Karin Brushmarker Pro colors used:
MarkerUniverse (15% off your order – code DOVE15)
Magenta Red 170
Lipstick Red 181
Gold 283
Neutral Grey 131, 132, 133
White Gelly Roll 08 & 10
Zig Waterbrush (large)
Waffle Flower Mini Water Media Mat