I had a fun stamp sitting around that I hadn't had time to use yet.  It is a Christmas stamp, and as you know Christmas has come and gone.  That didn't keep me from coloring it up, and challenging myself to create something fresh with it too.  This little pile-up is celebrating some snowy fun instead.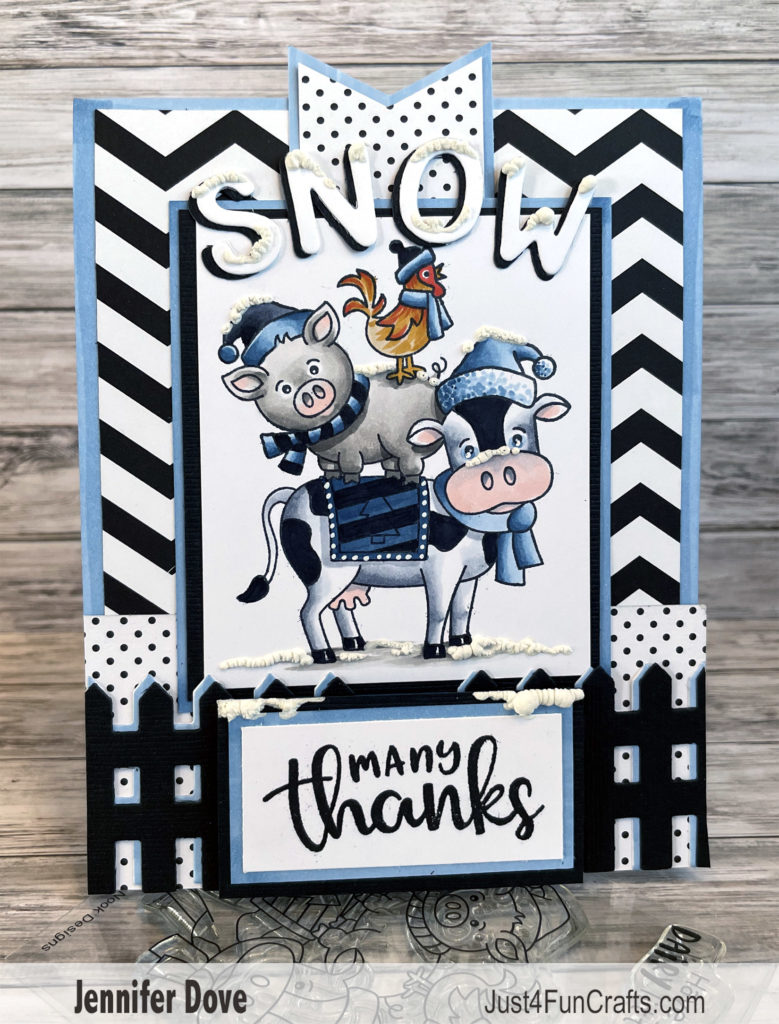 Creating this Card:
I popped over to Newtons Nook and saw they had a new card layout challenge going on, so I flipped the layout, and played along.  You can check out their challenges HERE.
For this card I started out with the main image Dairy Christmas, and colored it all up in a wintery theme.  Once it was done I placed it on chevron paper and added the fun Fence die to the bottom of the layout.  Using Thankful Thoughts stamp set, the sentiment was added to the bottom of the card, but for the word "snow" I used the Essentials Alphabet die set from Newtons Nook.
The snow details was created using the Marvy Snow Marker, and puffs up when heat is applied creating the look of puffy snow.
 Dairy Christmas clear stamp
 Dairy Christmas outline die
Newtons Nook – Thankful Thoughts clear stamps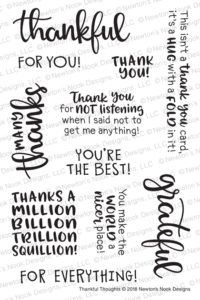 Copics:
B91 B95 B97
W1 W3 W5
C1 C3 C5 C9
R11
E31 YR23 R08