If you are doing a Slimline card sometimes sentiments can get lost, so for this card I used the large Absolutely Perfect clear stamp set from La-La Land Crafts.  It fits perfectly with this larger stamp, and you can create the sentiment you want.  The cool thing about the Sketchy Floral clear stamp set, as you can see from my last post HERE, is that you can also use it for standard cards.  This card was colored with my Sketchmarkers, an alcohol based marker.  They color up beautifully.  So now you have seen it colored with alcohol ink, and watercolor markers.  A very versatile stamp don't you think?
I had so much fun drawing this stamp set, and I hope you love it too!
Creating this Card:
After stamping the Sketchy Floral onto a slimline sized white paper I colored it with my markers.  Using the Slimline Cardbuild die I die cut it to create the stitched edge around the image.  I wanted a little texture, so I ran a second piece of white cardstock through with the same Card Builder die, and then used the Thatched embossing folder to emboss it.  This piece was cut down and adhered to the left side of the card.  The sentiment from Absolutely Perfect was then stamped, and layered onto the card.
I wanted a little more dimension so I stamped the second  image in the set, colored and then hand cut it out, and placed it on the sentiment.
If you love this as much as I do, you can find it now in the Whimsy store, as well as La-La Land Crafts through the links below.
Sketchy Floral clear stamps
Thatched slimline embossing folder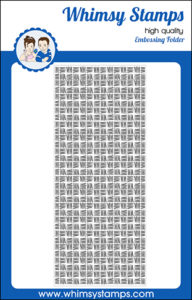 Slimline Card Builder die set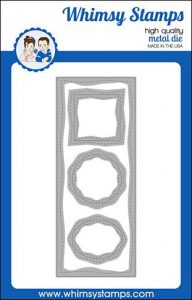 La La Land Crafts – Absolutely Perfect clear stamp
Sketchmarker brush pro alcohol markers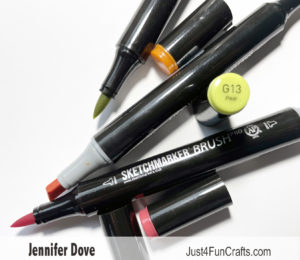 Use coupon code DOVE10 for 10% off
MarkerUniverse.com
G51 32 33
Y51 52 62
B61 63 64
BG13
B120 122 123
V53 25