For all my friends from Hawaii, Aloha, this one is for you!
Check out this fun shark from the latest release, combined with a new cool background, giving this card the perfect tropical island vibe.   I can almost hear the pahu drums.  What is a pahu drum?
FUN FACT:
The pahu is a drum which is native to Hawaii. It is considered the most important instrument in the hula dance. It is carved from a single log and covered with shark skin.
SAY WHAT?!!!!  Shark Skin?  Snicker Snort……
Creating this Card:
For the making of this card, I stamped the background using the new Tropical Floral rubber stamp.  The colors of ink I used were Memento Lady Bug, Dandelion, and Tangelo ink pads.  I blended the colors directly on the rubber stamp using my handy-dandy Picket Fence Blending Brushes, which make it so easy to do.  I started with the lightest color first as to not contaminate the ink pads.
The background needed a bit more, so I used the Wonky Stitched Rectangle die to cut it down to size, and give it a little stitched border.  As an after thought, I should have done the same stitching with the white sentiment portion, but i had already adhered it down to the card base.
The word Aloha was die-cut out using the fun Cutie ABC die set, and then adhered to the white cardstock.  Using the Zig Zag Stitched Edger Slimline die, I die cut, and placed a separation between the patterned background and white sentiment piece.
After coloring and hand-cutting the main image, I placed it over the little "hang Ten" sentiment strip from this stamp set.  A few Nuvo  Crystal Drops were added to compliment the colors in the card, and eliminate some of the overpowering white space around the large sentiment.
This stamp set brings a smile to my face!
Surf Shark clear stamps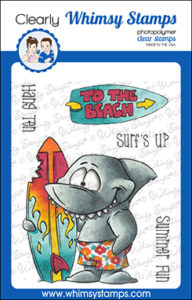 Tropical Floral background rubber stamp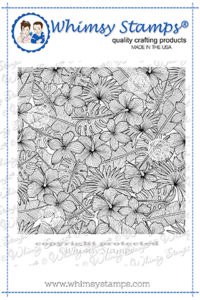 Cutie ABC die set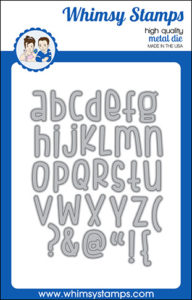 Slimline Zig Zag Stitched Edger die set

Wonky Stitched Rectangle die set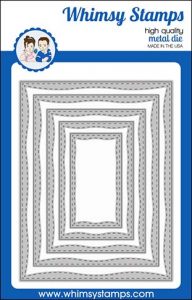 Picket Fence Life Changing Blender Brushes

Dove10 gets you 10% off your MarkerUniverse.com order
Sketchmarker Brush Pro alcohol markers
NG4 5 7 9
R101 O42 Y52
G161
CG5 7 9