Okay, this is going to be an extra fun card that might give you some cool inspiration.  For those that love shaker cards this will provide you the perfect "window" of opportunity.  I was wanting to keep this a black and white card with some color pop, so I used minimal coloring to allow the stamps to be the feature.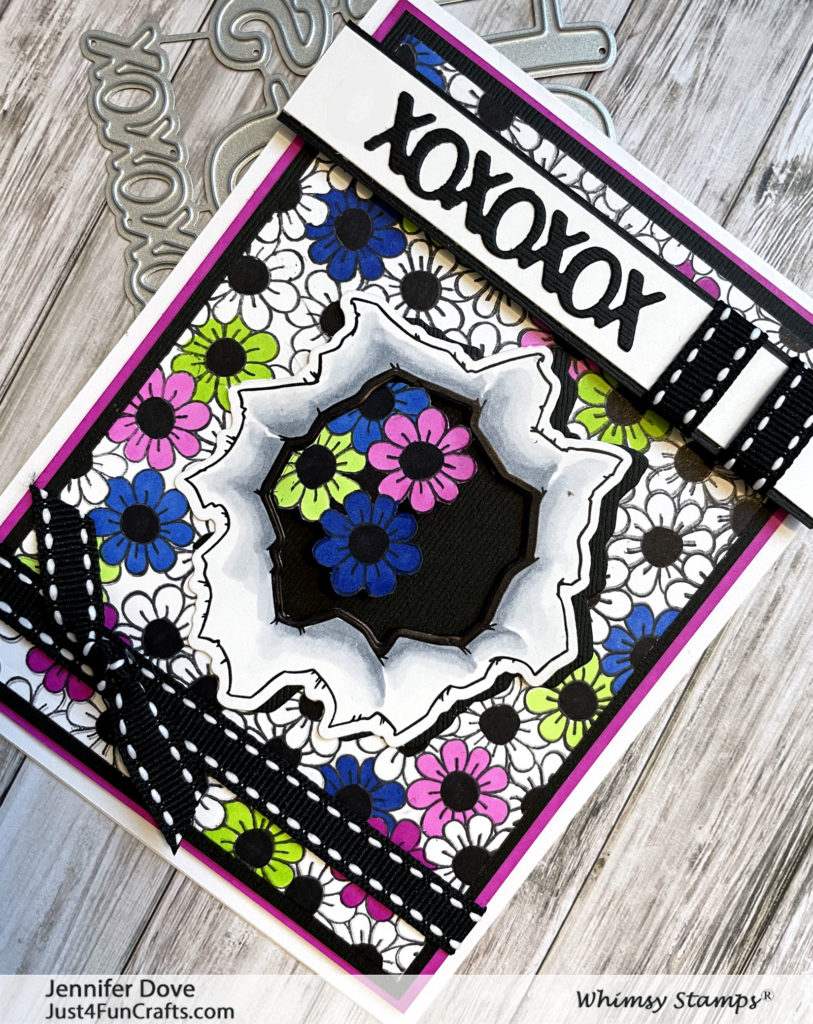 Creating this Card:
I know I mentioned shaker card above, but it might be hard to imagine it in this photo.  The center is actually an opening, which would enable you to pop it up with an acetate window.  The Octo Elements stamps and the outline dies were created for just that, and I think you will get a ton of use for so many occasions.  You can have something peeking out of the window, or fill it with goodies.
For this card I thought I would use it for something other then nautical, and I had fallen in love with the Dainty Daisies background so just had to use it.  After doing some quick coloring of random flowers I cut out the inner portion of the "window".  Next, I stamped the opening and colored it with some of my gray alcohol markers in the inner shadow areas.  Using the inner and outer die I cut it out, and then placed it over the opening.  I adhered a couple flowers in the inside so it wasn't just a black hole.
Using my new favorite die, Big Hugs, I cut out xoxoxox.  Actually to be honest, I adhered it on backwards with it being oxoxoxox, so had to cut off one "O" so that I could sleep at night…yah it bugged me.  Any who, I like how it turned out and think you could have some fun with it too.
Octo Elements clear stamps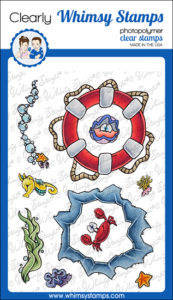 Octo Elements outline dies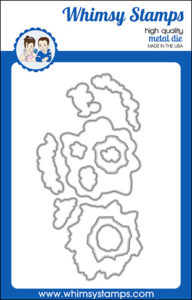 Dainty Daisies background rubber stamp
Big Hugs die set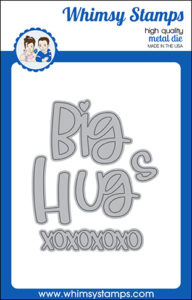 Sketchmarker Brush Pro markers:
XB
CG4 5 6 7 9
V111 112
B100 101
G71 72
Sold through MarkerUniverse.com. Use Dove15 to get 15% off your whole order until July 15 2021