You asked for it, you got it!  A Slimline Envelope die from Whimsy Stamps!  Now we can match our cute cards, such as the one I created below, with our envelope in style.  Are you as excited as I am?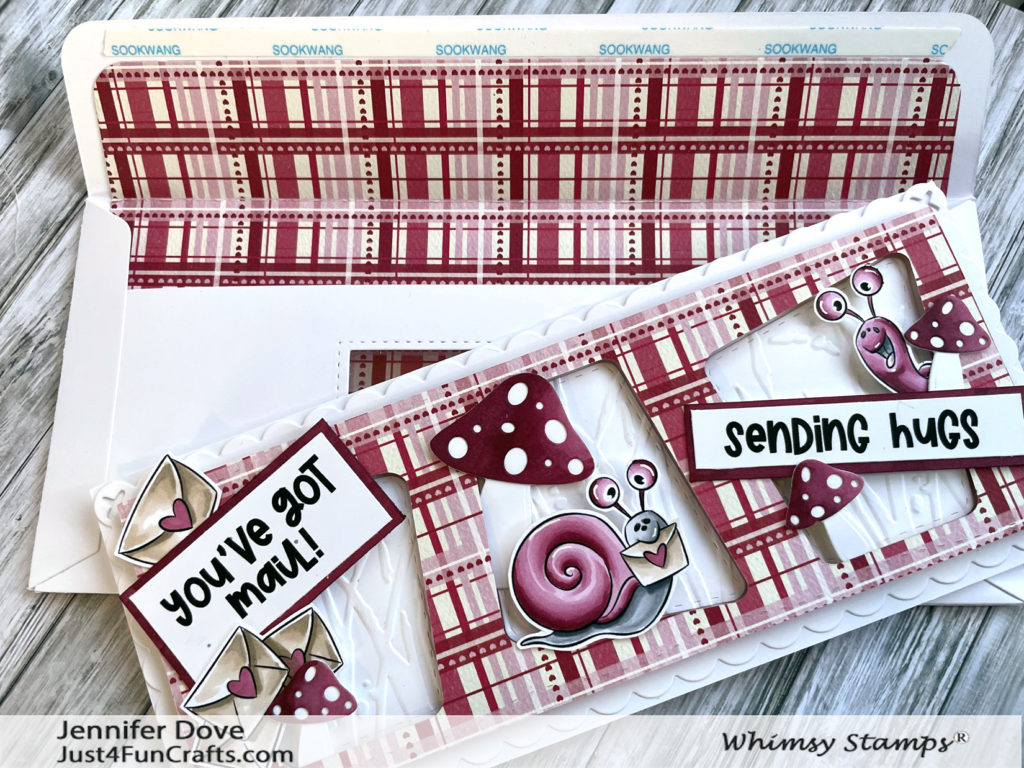 Card Details:
A bit about the card…As you all know the Slimline cards are pretty popular and give you the perfect space for creating a scene with a theme.  Normally I don't start with the paper as inspiration, but I had this paper sitting around for way too long and wanted to use it up.   For this card I used the adorable Snail Mail clear stamp set, and incorporated the mushrooms from the Build a Fairy Garden die set.  I die cut the mushrooms in white cardstock, and then colored them with the complimenting colors of the paper and snails.
The whole card design was built up using the Slimline Marquee die, and the scallops from the Peekaboo 1 was placed behind it.   Once the card was completed, I creating the envelope to match.
Two large dies make up the Slimline Envelope, and a third for an envelope liner.  There are some smaller dies for optional additions to the outside of the envelope.  After I was done cutting the main pieces I thought I would create a little unique window for the snail to peek out of.  I backed the window with acetate to keep that cute snail out of trouble.  Now the snail can see the view while traveling.
 Special Note:
A couple of things to make your life easier when purchasing slimline dies, are to buy the extended platform and plates.  This envelope die is long and wide, and if you do not have an extended platform you can also tape the die to your paper, and run it through the machine once, and then adjust the die/tape/paper combo in your machine for the second run through.  If you do have the extended platform it takes less steps, and is a bit quicker.  The links to the extended platform options are below, but personally I chose to invest in the magnetic platform and the clear plates for the ease of cutting slimline dies.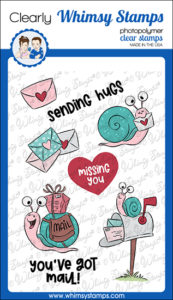 Marquee die

Magnetic Extended Platform

Regular Extended Platform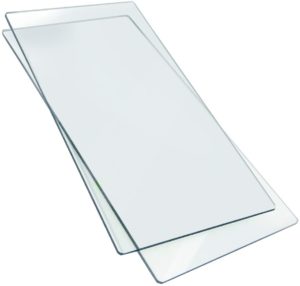 Copic Markers:
R81 R83 R85 R89
E41 E42 E43
N0 N2 N4 N6