Who is ready for the beach?   I just happened to be able to get a little sandy yesterday, and enjoy the smell the coastal salt air.  It refreshes the soul.  For those that can't run sand between their toes, how about a cool beach scene card instead.  This card uses two fabulous stamps from Whimsy Stamps.  Simple, clean and serene.
Designing the Card:
Okay, check this out.  An amazing new clear stamp set Fill a Truck, combined with a detailed the detailed rubber stamp Beach Front.  They worked so nicely together, and you never would have thought that they weren't meant for each other.
For the Fill a Truck stamp I thought I would add the surfboard in the bed of the truck.  The easiest way to create this is to stamp the elements for the truck bed once on the paper you are going to color, and a second time on a post-it note.  Cut out the post-it note image right on the black line that you stamped out, and then place it directly over the one you're going to color.   You can stamp the truck overlapping the post-it note, then remove the post-it note, and you are ready to color.  It is pretty fabulous that you can't multiple style of images for this clear set.
Once I was done stamping this image, and coloring it, I hand cut it out.  Next I stamped the background using the Beach Front image, and quickly colored it.  Nothing fancy was done other than die cutting it out in a rectangle.  The truck was popped up over the background image, and then placed above the sentiment from Polka Dot Pal Raden.  I did snag one more sentiment to go with it from the Camping Dragons clear stamp set.  All the quick links are below.
Fill a Truck clear stamp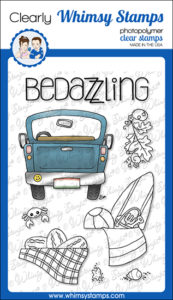 Beach Front rubber stamp

Another fun sample using Beach Front as the feature for the card, instead of the background.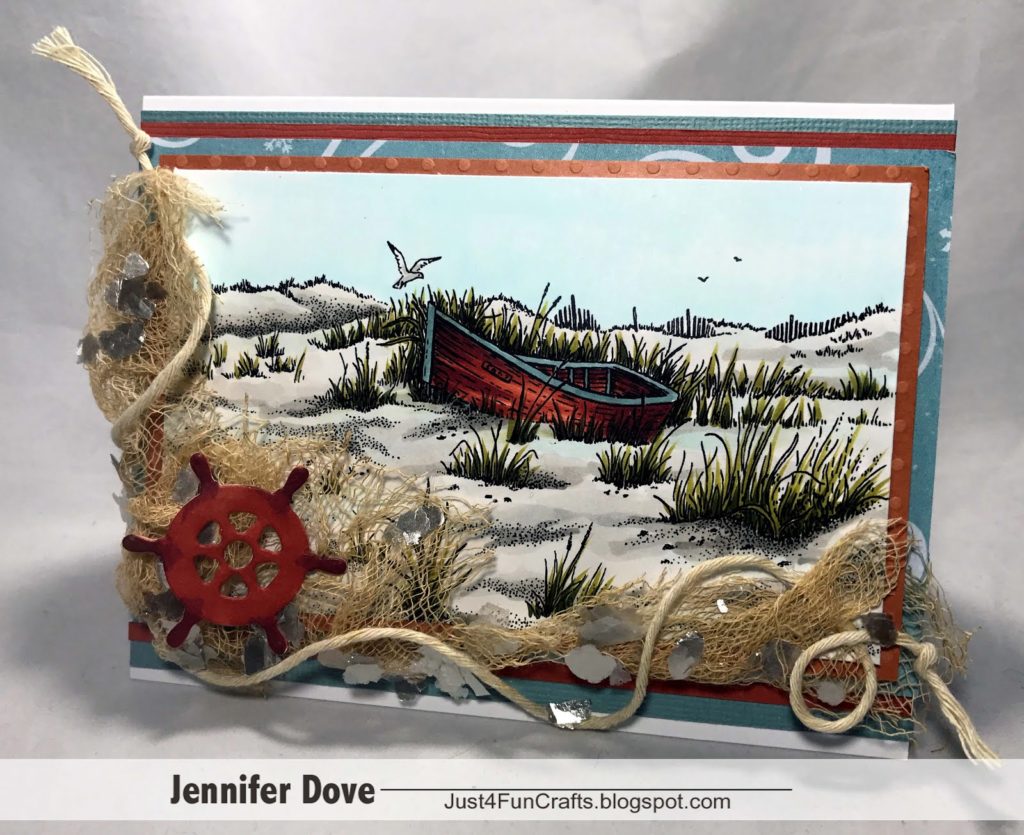 Polka Dot Pal Raden clear stamp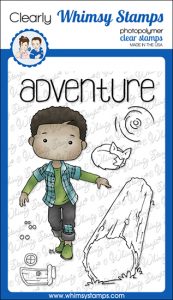 Camping Dragons clear stamp

Copic Markers:
E40 E42 E43
R14 R29
B000 B00 B91 B93 B95 B97
YR30 Y08
C1 C3 C5 C7 C8 C10