Ready for the charming release full of a prince and princess stamp set, as well as an awesome castle die set?  Whimsy release is now available and waiting for you.  I combined some of the new products to make this fun fold easel card.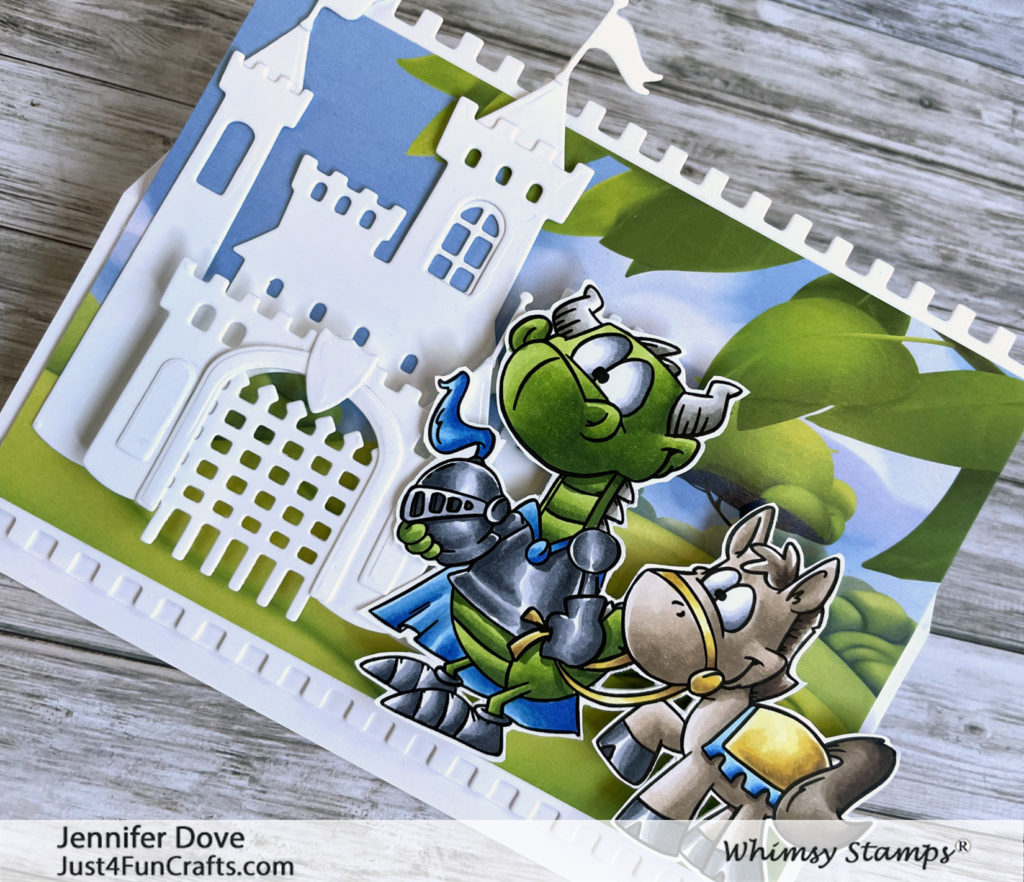 Creating this Card:
First of all let me start by saying that the Build a Castle die set is fantastic, and makes for a fun addition to this card.  it could also be used in a beach scene as a sand castle.  My favorite piece is the cool border that comes in this large set, and that is what I used on the edges of the card.  The background paper comes from the Slimline Enchanted paper packet, and is full of bright and cheery options to choose from.
I think the card is great with just the paper and castle, but decided to add the colored-up knight and his noble steed in order  to complete this card.
You can find all the products now in the Whimsy Stamps store.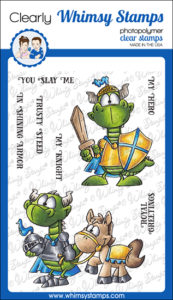 Build a Castle die set
Slimline Enchanted Paper Packet
Copic markers:
Y11 Y15 E23 E57
B12 b16 B28
YG03 YG17 YG67
E42 E43 E44 E47 E49
C1 C3 C5 C7
W1 W3 W5