Are you saying to yourself…I think I've seen this card before?  Well you haven't, but yes, something similar.  This is the recreation of another card that I had recently made.  This is just like the owl card I made last week, and I thought I would make another one using this little beavers too.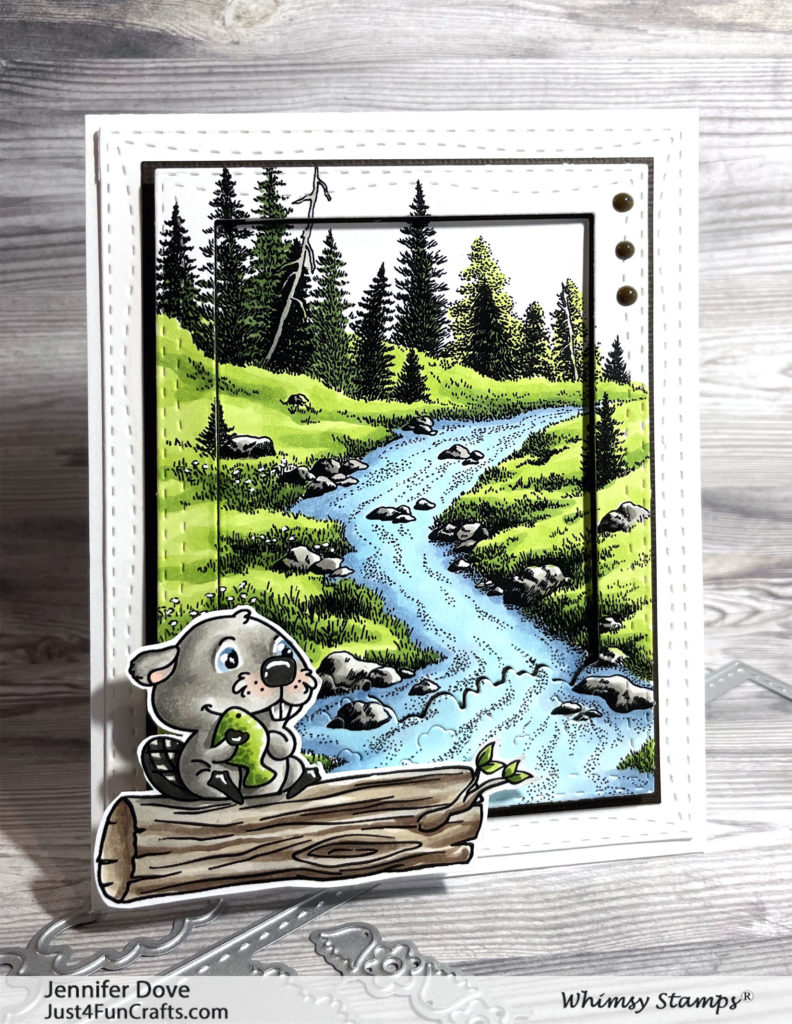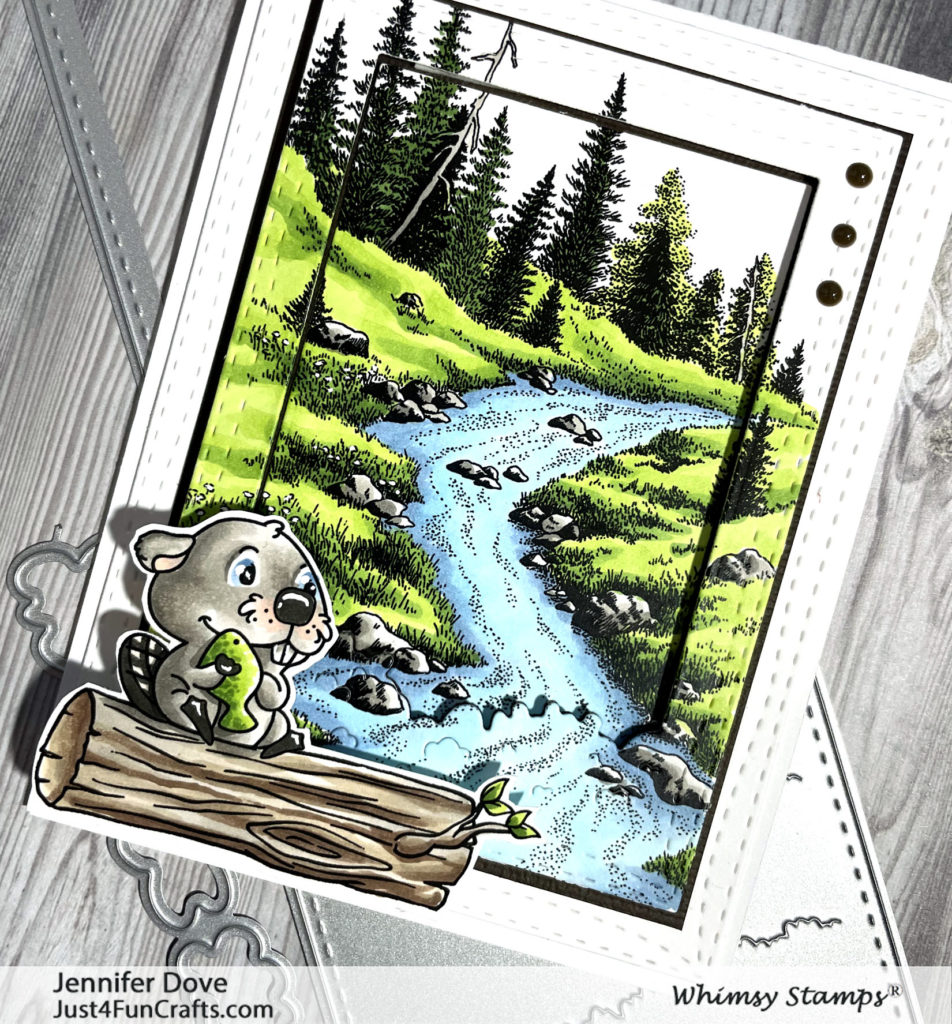 Card Details:
I love the fact that the inner portion of Slimline Meadows die can be multidirectional.  You can turn it around to make the tops of trees, or use it this way, as bushes or water.  I created it the same way as the other card, and you can find the details for the Owl Card Creation HERE.
The only difference is that I added a beaver to the log, and then placed him on the foreground.  A simple and stunning card, combining a little quirkiness to an elegant background using Forest Stream.
Oh, Dam! clear stamp
Oh, Dam! outline die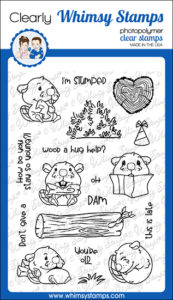 Forest Stream rubber stamp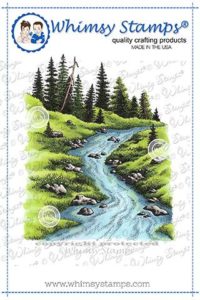 Slimline Meadows die set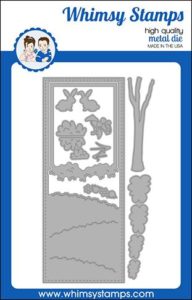 Copic Markers:
YG03 YG17 YG69
B00 B91 B95 B97
W1 W3 W5 W10 R11
E42 E43 E44