Finishing up another card that was colored at Jenn Dove's Boot Camp.  I have to admit this was a favorite of mine.  I love this jar set, and enjoy the process of putting things in the jar and making it look dimensional.  For this card I wanted to add water to the inside, so I used one of the images from the Baby Sea Creatures stamp set.
Creating this Card:
This card is more about the coloring, but if you decide you want to create one similar you will find the products below.
I love the Atlas Jar stamp because you can put just about anything inside of it.  I tend to place aquatic animals into the jar, but have put flowers too.  Before coloring, you will want to stamp the jar first, and then stamp the image inside the jar.  Color the inside image, and then color the jar.  Once you're done with the coloring comes the time to be brave.  Add White paint over portions of the inside image to give the illusion that it is inside, adding the dimension.
For this image I chose to add some balloons for added interest, plus I taught this in a class and wanted to not only show a transparent jar, but also balloons.
Atlas Jar clear stamp set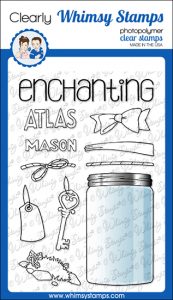 Baby Sea Creatures clear stamps

Build an Ocean die set
Currently out of stock, so be sure and go to the product and click on "ask to be notified" for when the product arrives.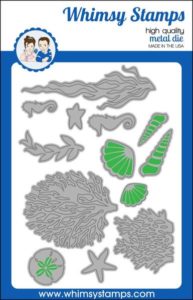 Heart to Heart 6×6 paper pack

Dr. Ph. Martins Bleedproof White

Copic Markers:
Jar C1 C3 C5 C7
Balloon BG0000 B000 B00 B02
Balloon C1 C3 BG10 BG0000
Turtle YG03 W1 W3 W5
Starfish Y15 Y38 YR04 YR09