If you weren't feeling happy a minute ago, this should do the trick.  These Yeti's peeking out of a window is sure to tickle your fancy.  Another adorable stamp from the stamp set Yeti for Love.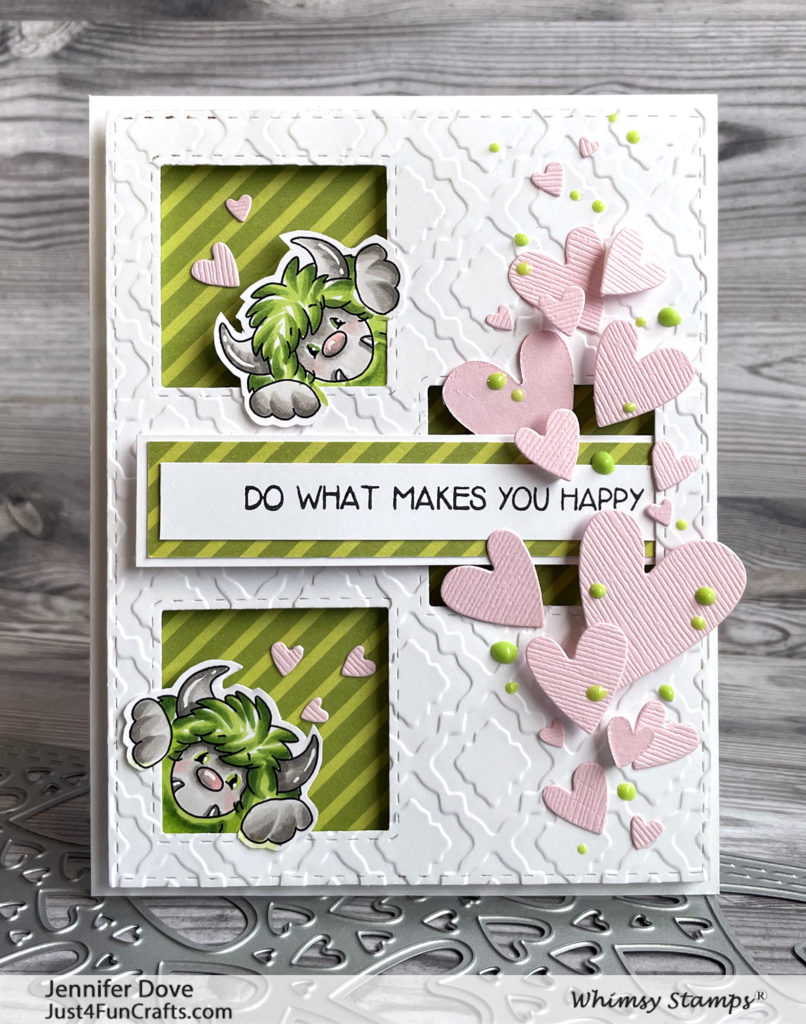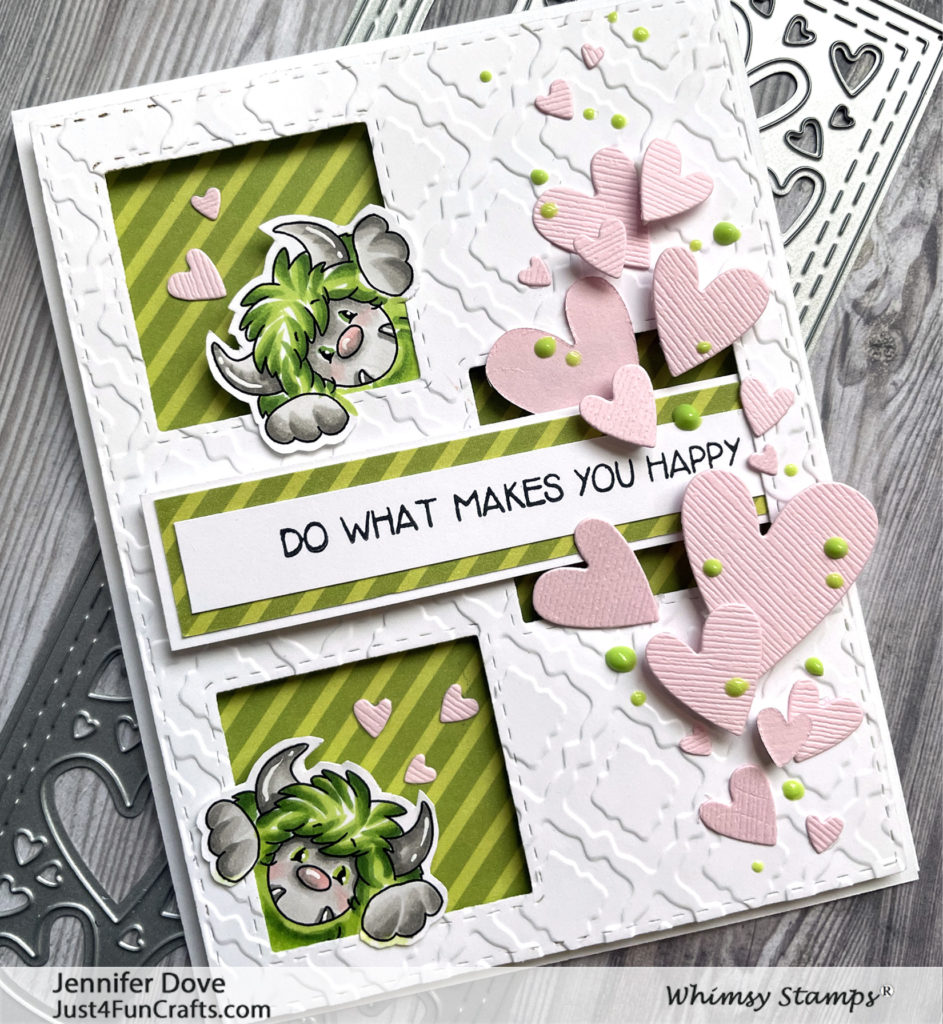 Creating this Card:

I am loving the new Slimline Hearts Background that was just released. and wanted to show you how you can get more use out of it.  You will see another card tomorrow using the reverse of this die.  I actually had a heart punch that I will be finding a new home for, because this die can easily replace it.
This card started out with die-cutting the front of the card using Peekaboo Windows 1 die, and then embossing with a Cuttlebug folder.  Two of the same Yetti's were colored and hand cut out.   I then adhered them on the underside of the "windows".  This layer was then popped up off of some pattern paper, and placed on the card base.  The great sentiment comes from the Simple Sentiments clear stamp set, and was layered with the complimenting paper.  After slipping it into the third window, I added a ton of the hearts from the Slimline Hearts Background die cut.
The last thing to do was add the Nuvo Drops in Green Apple, and let them dry.
Did you know that if you are having a hard time making little dome-like drops with the Nuvos that most likely they are a bit cold?  I have found that if I stick them in my pocket (an armpit will work too) while crafting, they will warm up and flow better come time to use them.  You are welcome 😉
Yeti for Love clear stamp set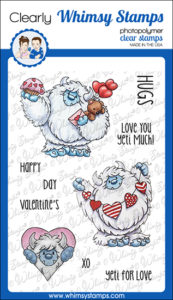 Slimline Hearts Background die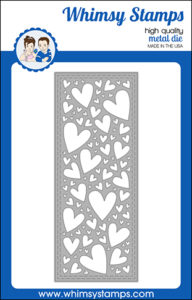 Peekaboo Window 1 die

Simple Sentiment Strips clear stamps


Nuvo – Green Apple


Copic Markers:
YG03 YG17 YG67
W1 W3 W5
R11