Oh yes!  An elegant card, just in time for making Christmas cards.  In blue and white, this definitely makes for a wintery theme don't you think?  I just might have thrown in some glitter too.  Be sure and check out the details on how I used this new released rubber stamp, Snowy River, to create this card.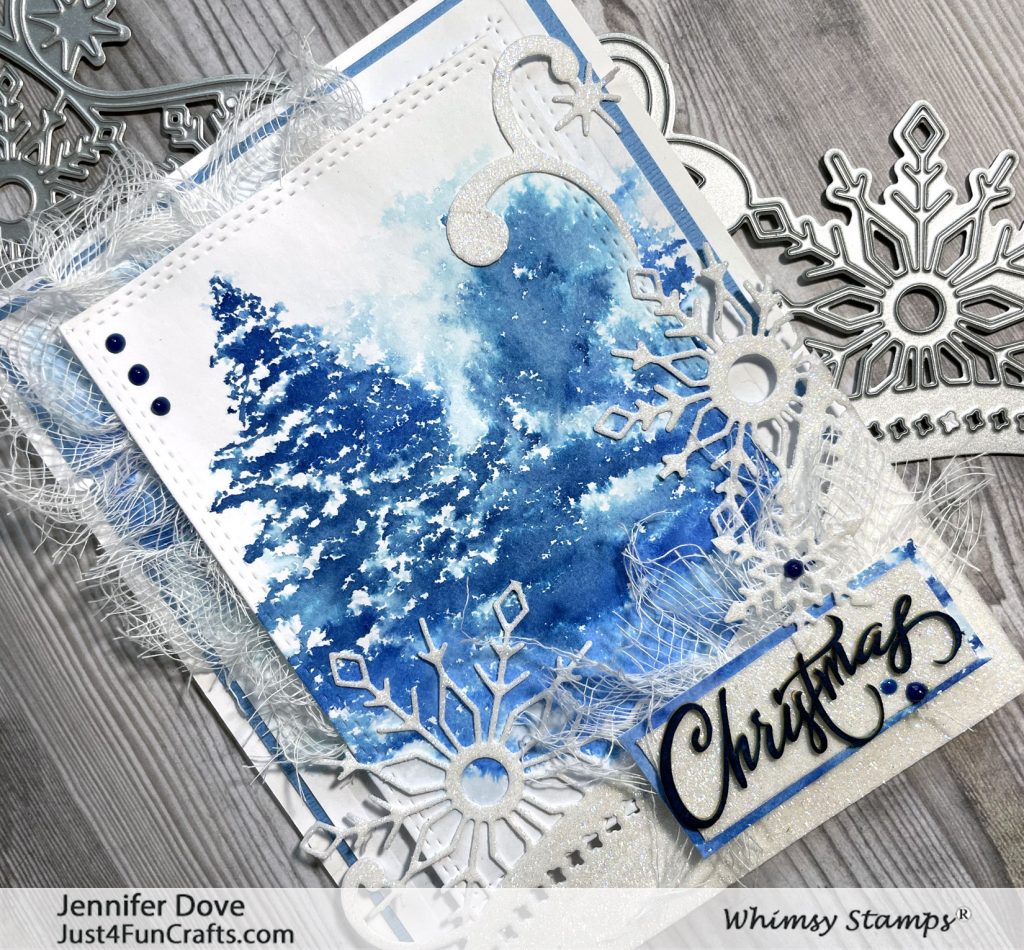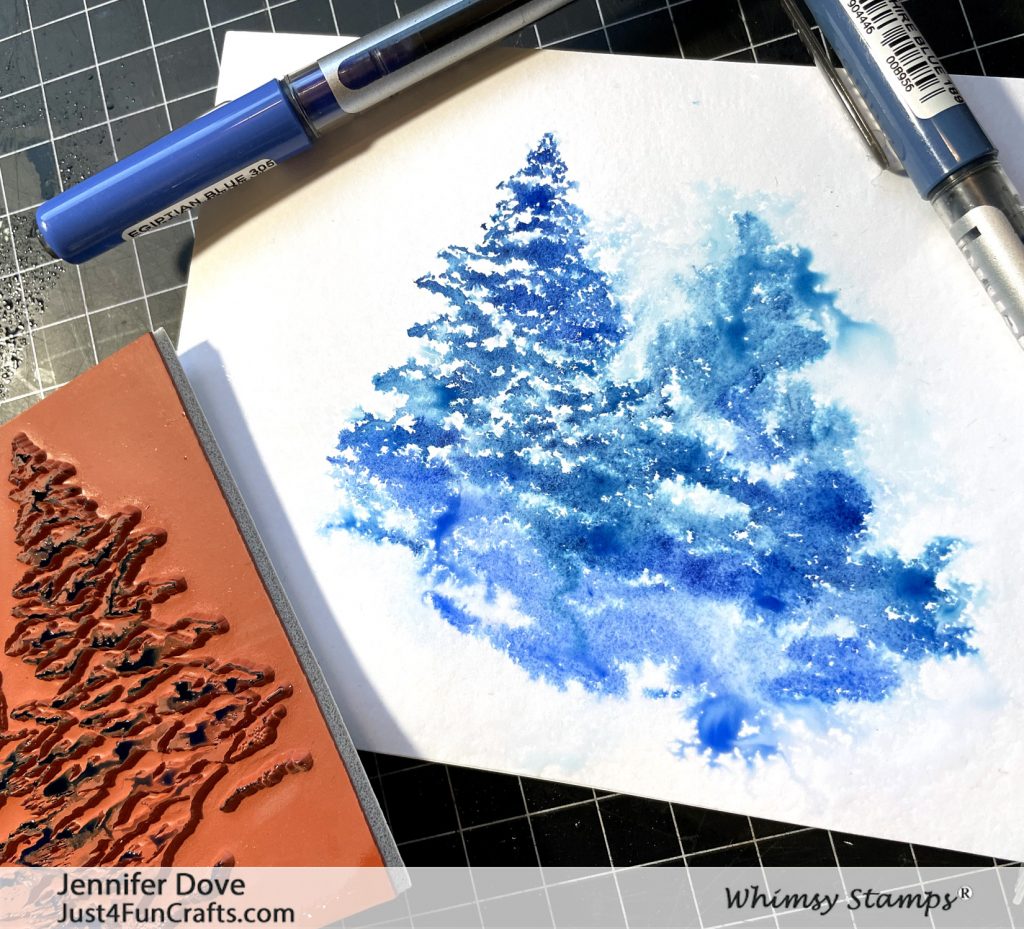 Coloring the Image:
For creating this scene it is quite simple, and can be achieved in a few different ways.  For this card I used my beloved Karin water brush markers.  By gently coloring directly on the rubber stamp with the Karin, I am able to choose multiple colors for different areas if desired.  Once the color was on the rubber stamp, I misted watercolor paper with a small amount of water, and then stamped directly onto the paper.
If you look closely you might see that on the right side it is feathered out more than the left,  that was caused by the right side having more water in that area.  If you get too much water the first time, and lose all the definition then let it dry and re-ink and stamp on the dry paper this time, directly over the prior application.  The details will be more defined, but still give the feathered look.
Another way to achieve a similar look is by using a water based stamp pad, such as a Memento.  You would follow the same process as above.
Creating this Card:
Now on to the card making process.  The main image was die cut down, and  layered onto the card base.  But before I placed it down with pop up tape, I added a little cheese cloth to the the upper corner.  The lower portion of the card was created using the Elegant Snowflake border die.  I layered some white paper with double sided sticky tape, and with the protective cover on it, I ran it through my Die cut machine.  The protective cover then was removed, and I added glitter to it.  I like to use this method when I want a very even coverage.  This layer was then added to the lower portion of the card.
To finish off the card I colored up a chipboard sentiment, and added it to cardstock and glitter layers.  A couple drops of Nuvo Crystal Drops were added to the top left corner to complement the color of the sentiment.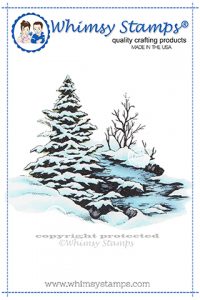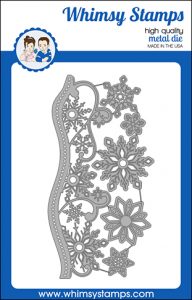 Karin Brushmarker Pro

Karin BrushmarkerPro
Egyptian Blue 305
Sapphire Blue 189