As I am getting my posts ready for the NEW Whimsy release that will be happening in a few days, I thought I would share this fun birthday card with you.  This silly pooch is throwing himself a Pawtay!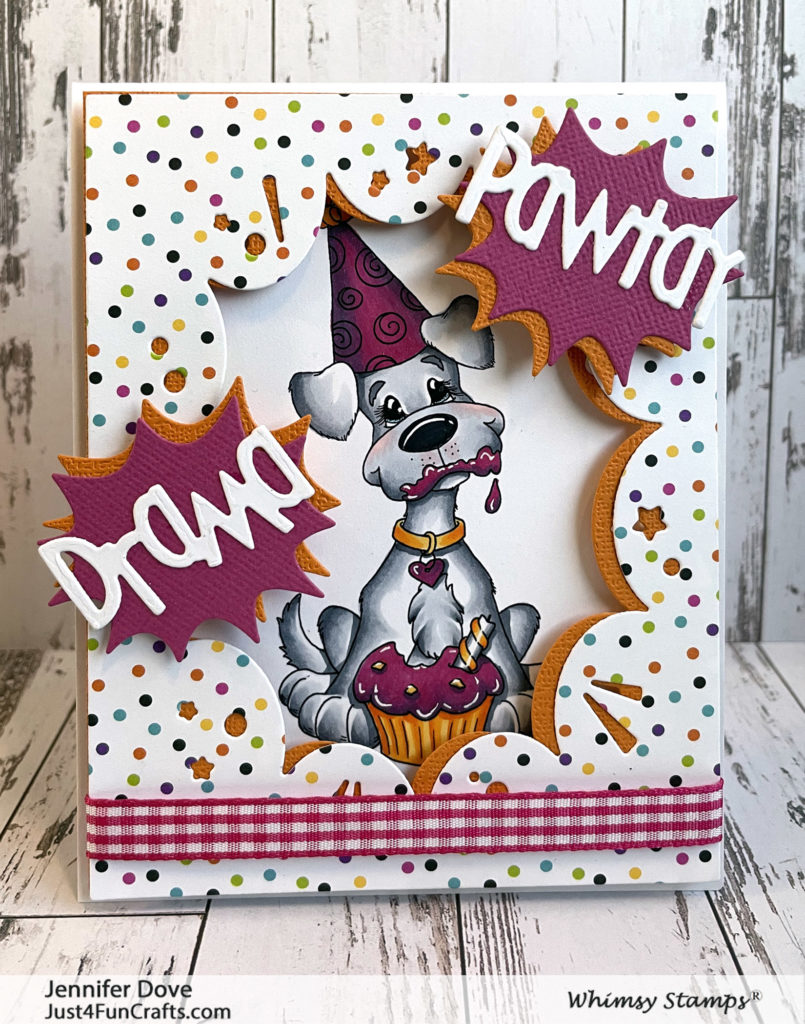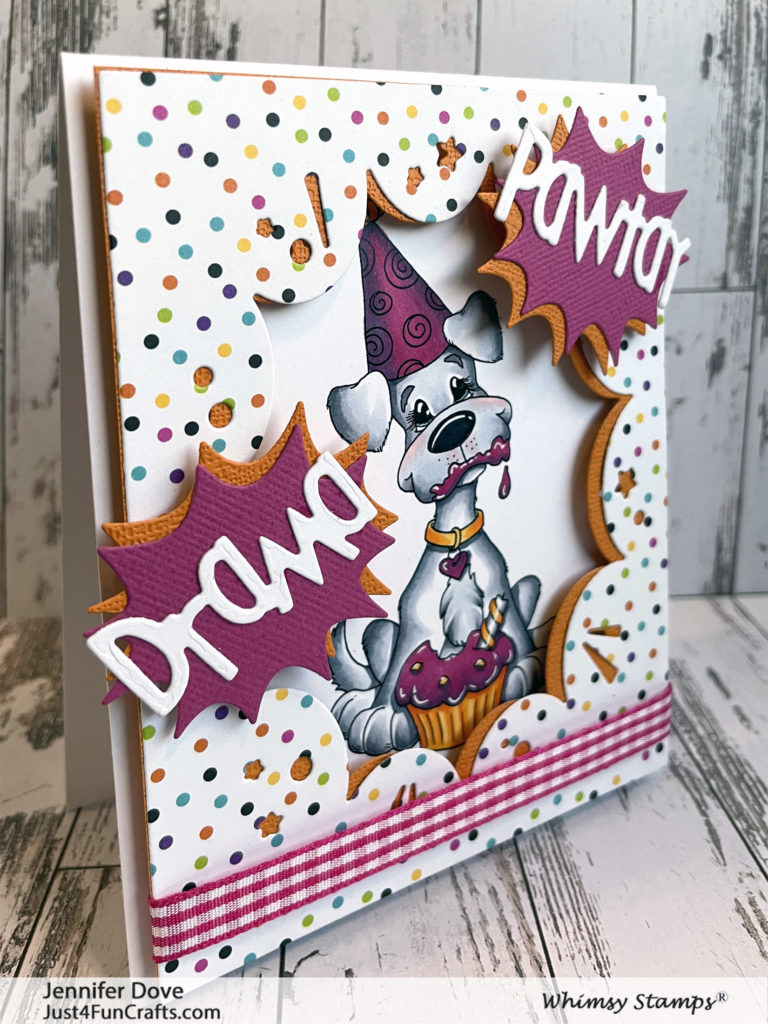 Creating this Card:
Do you want to create a fun card with great dimension?  If yes, then you might want to try a card like this.   I started out coloring up the image, and adhering it to the card base.  Next I cut out two layers of the frame using Comic Burst A2, and wrapped it in a tad bit of ribbon, and this layer was then popped up off the image.
Do you remember me mentioning the Comic Speech Bubbles before?  Well here I used it again on this card.  Two layers were die cut and adhered together to create a fun shadow look, and then popped up off the card front.
For the sentiments I grabbed a couple different sets to play with, and combined them to create one theme.  The two dies came from Puppy Paws dies, and the other is the Kitty Cat Extras die set.  I thought they worked perfect together to represent a "Drama Pawtay" birthday card.
You can find the image I used in both Rubber as well as digital, so you now have both options here.
Cupcake Bliss rubber stamp
Cupcake Bliss digital stamp

Comic Burst A2 die

Comic Speech Bubbles dies set

Puppy Paws die set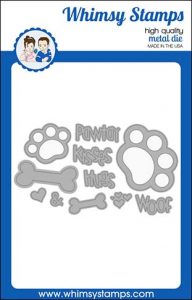 Kitty Cat Extras die set

Copic Markers:
C1 C3 C5
RV19
C10
Y38 YR04 YR07