My buddy Barb (illustrator of the Polka Dot Pals, sold through Whimsy Stamps), asked if I wanted to participate in a little challenge that she and Annabel are doing over on the digimojo FB group.  The challenge was to take any one of  Barb's digital scenes from her collection, and turn it into a winter scene.  I love doing this sort of thing, thinking outside the box!
Unfortunately I was unable to post this in a timely matter (when the challenge went live due to my Boot Camp),  but I did have the challenge done and thought I would share it with you now.  Challenges always help one expand their creativity.   It is not too late to join in, and personally challenge yourself.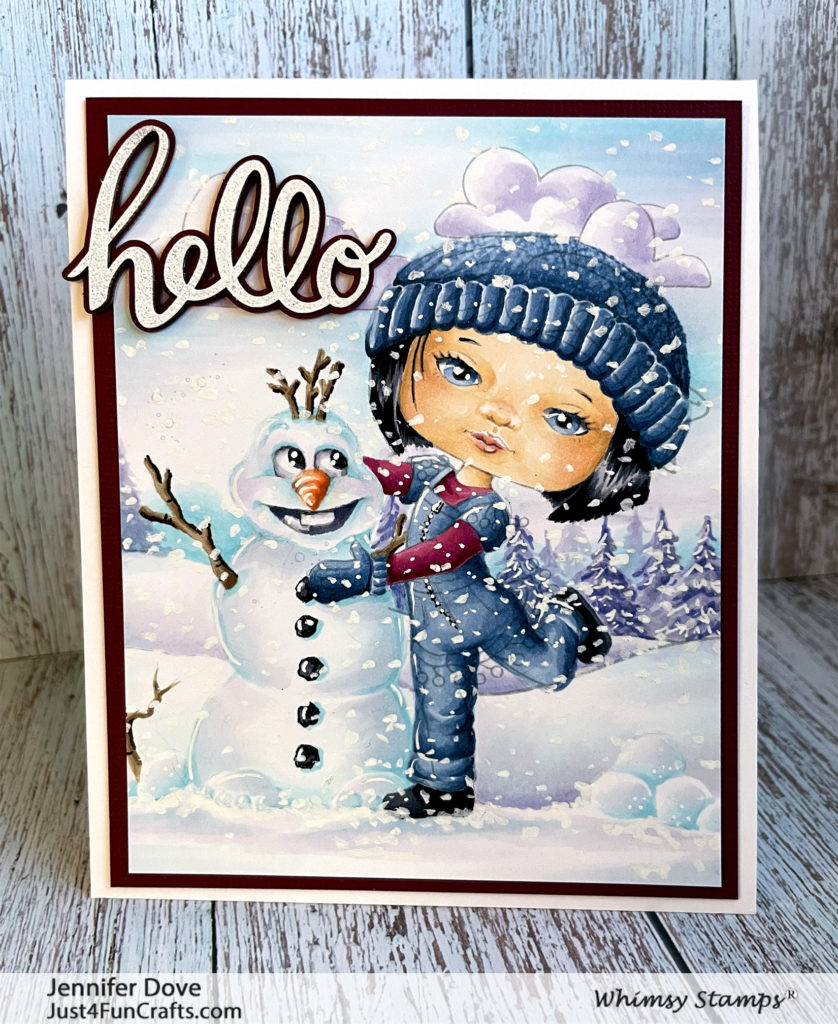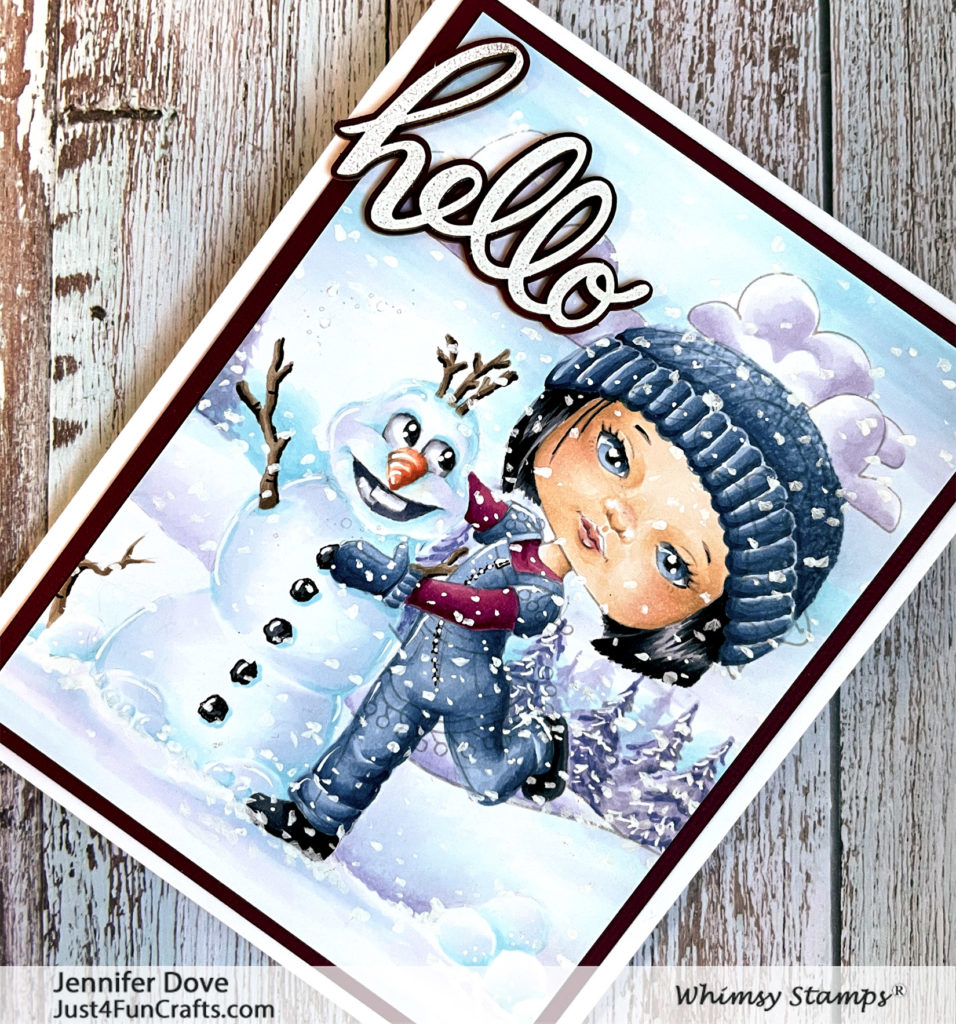 Details:
Below you will find the scene I used.  It is called Atlas Chasing Butterflies.  As you can see it is far from a winter scene.  Because I printed in a light gray ink, I was able to ignore some of the lines.  If you look really close on my image you can see her skirt pom-poms and other subtle details.
For my image I added a snow suit, a hat, sleeved shirt, scenery as well as the snowman.  I chose to use the purples and blues which are cooler tones and work well for a wintery feel.
Don't be afraid to think outside of the box and give stuff like this a try.  The Digimojo group has some cool freebies as well as fun challenges, so check it out.
Atlas Chasing Butterflies digital scene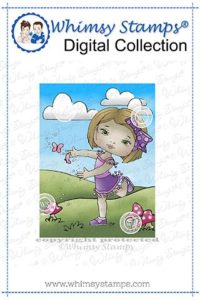 Do you want to see what Annabel and Barbara created with their digital scenes?   The original image are below.  You will be blown away!!!  Head over and check out all their amazing talent on their blogs.  Annabel HERE,  and you can find Barbs HERE.
Polka Dot Pal Tamsin – Midnight Mosey
Polka Dot Pal Raden – River Exploring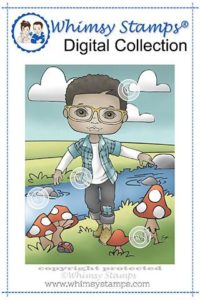 All my Copic colors: