I have a thing for a good moose, and THIS is a good moose image.  Power Poppy does it again with this fabulous release.  Have you seen the full release?  If not, head over to the Power Poppy blog for all the inspiration.  As always, you won't be disappointed.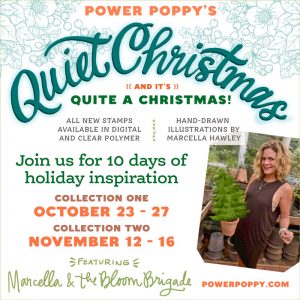 When I saw this stamp I got the feeling of a beautiful log cabin in the woods, with snow gently falling from the sky.  I wanted to be there all bundled up in front of a fireplace, in my flannel robe sipping hot chocolate.  Well that didn't happen, but I did get to color up this cool moose and dream about it.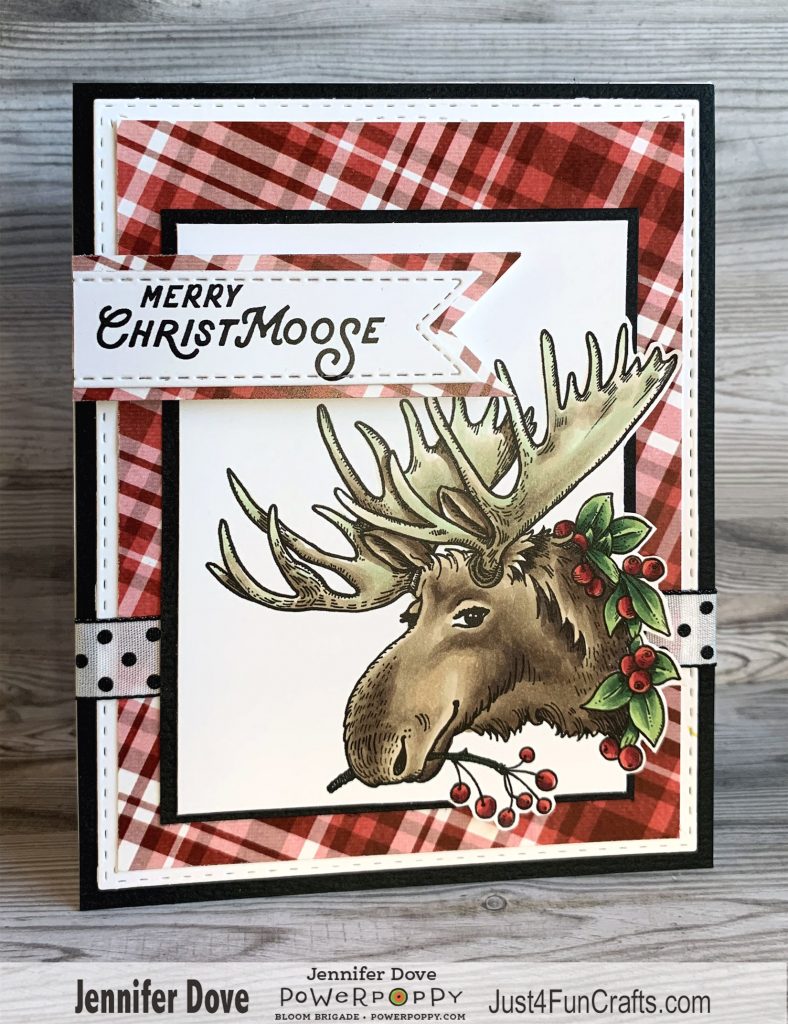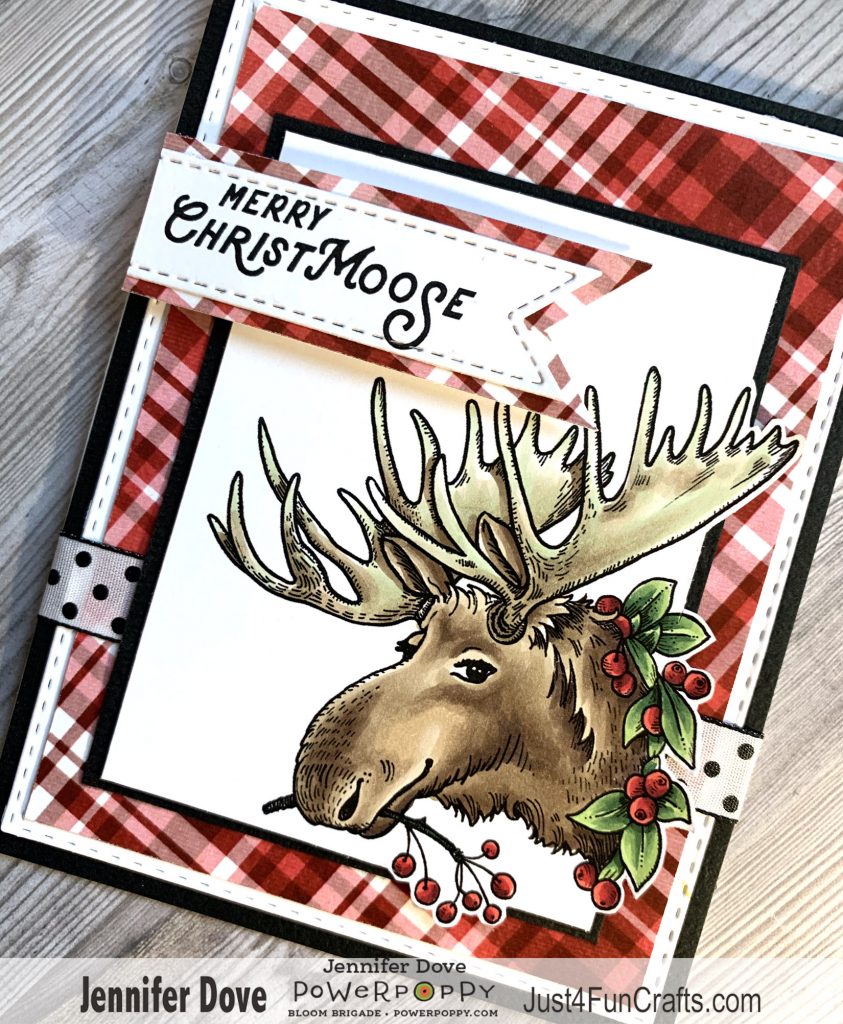 You can find all the latest release by following the link below.  More to come over the next few days too!
Power Poppy – Forest Fellas clear stamp set
Copic marker:
E40-47 E79
YG61
E43 G46 G28
R14 R89 R29