It is not too early to start planning those Christmas cards, and this one, Loads of Cheer is sure to bring on a huge smile.  This whole set is just a riot, and I feel this year is perfect for the naughty Santa to appear in someones mailbox.  Don't you agree?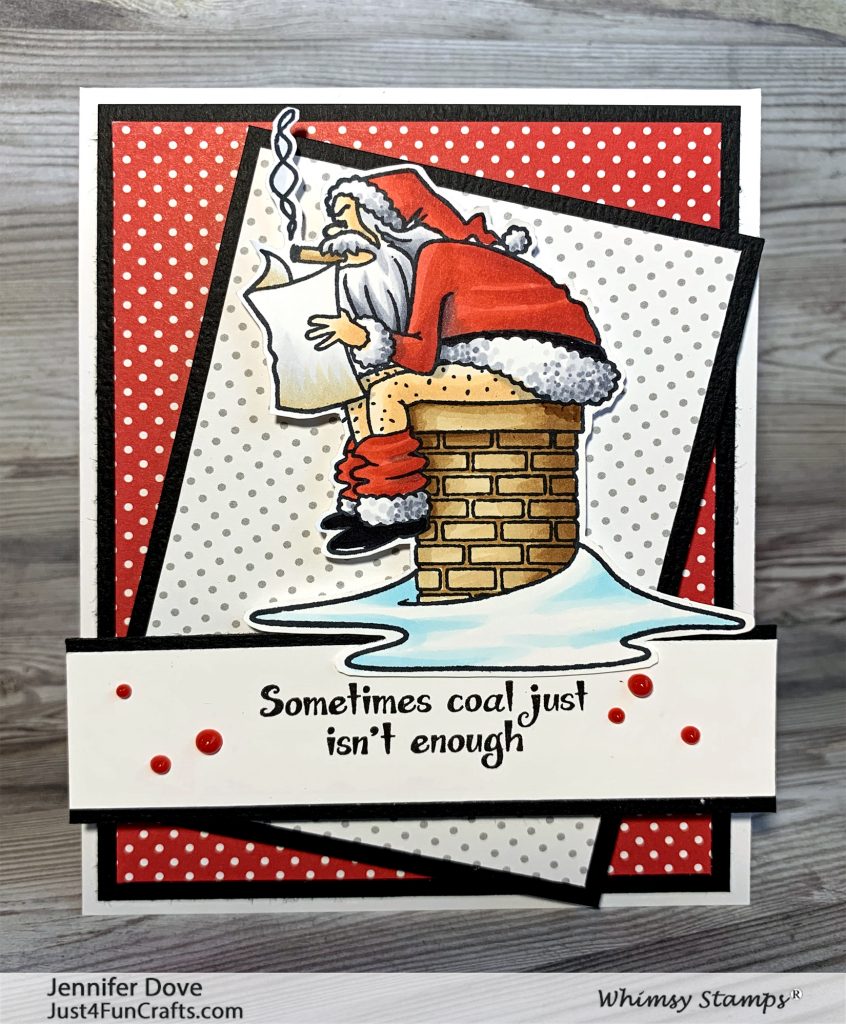 Creating this Card:
Can you believe it, no dies?  A simple card to replicate.
After coloring and hand cutting the main image out,  I adhered it to the layered sentiment strip.  This layer was popped up on some dot pattern paper using foam tape, but the middle layer was rotated a bit first, for interest.
Because the white space around the sentiment was so large I needed a little "filler", so I added my Red Berry Nuvo Crystal Drops (a favorite product because of all the color choices as well as they dry fast).
Your Christmas cards can be as simple as that, while bringing a smile to someones face!  Be sure and check out the full release for this week at Whimsy Stamps.  I will have more cards to share as well, so stay on this channel!
Copic Markers:
E50 E51
C1 C3 C5 C10
R24 R29
E31 E25 E57
B0000 B000 B00