This new clear stamp set by illustrator Dustin Pike is so adorable.  Christmas is definitely in the making, and now I can add a few more cards to the pile.  This dragon stuck in a box is so silly, and I know most of you know someone that finds the box the best part of a gift.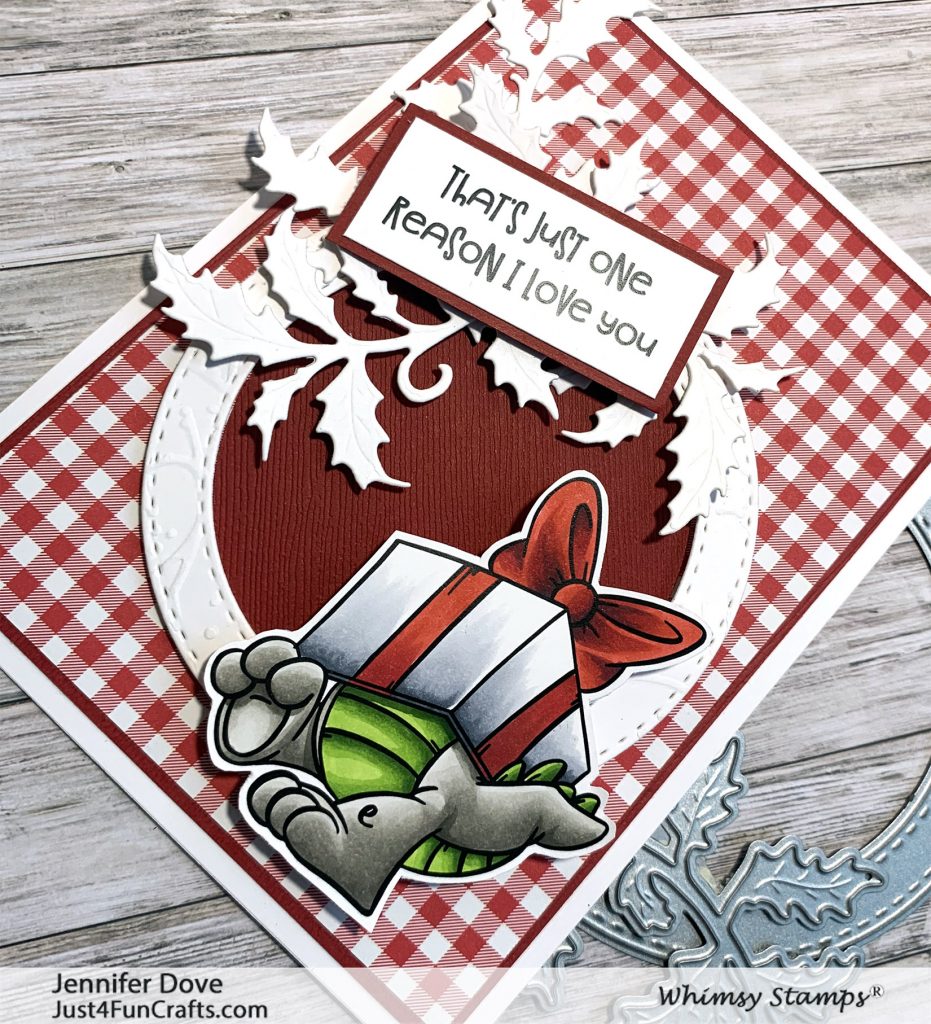 Creating this Card:
Do you want a quick and simple image to color?  This one might just be it, and so easy to mass produce for your Christmas cards.  Better yet this can also be used for a birthday card too!
I used the circle frame die from the Shaker Maker Combo die set and popped it up in the center of the card.  The holly leaves from the Christmas Branches die set were then added to the top of the circle frame.  In order to finish this card a sentiment was needed, and the sentiments that come in the set are perfect.  All it needed was the image of which I popped up on the frame.  DONE!!  So Easy!!
How many of you love quick and easy Christmas cards?
Christmas Dragon Cheer clear stamps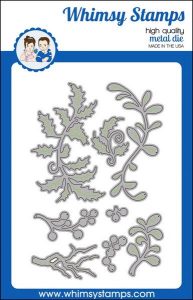 Shaker Maker Combo die set

Copic Markers:
W1 W3 W5
YG03 YG17 YG67
C1 C3 C5
R24 R46