Who can resist this sweet bear looking so wistfully at this little bee hive on a branch?  I have now made a card with each one of these stamps from the Hello Bear clear stamp set, and LOVE each and every one of them.  If you have resisted up until now maybe this is your gentle nudge to grab it while it is still available.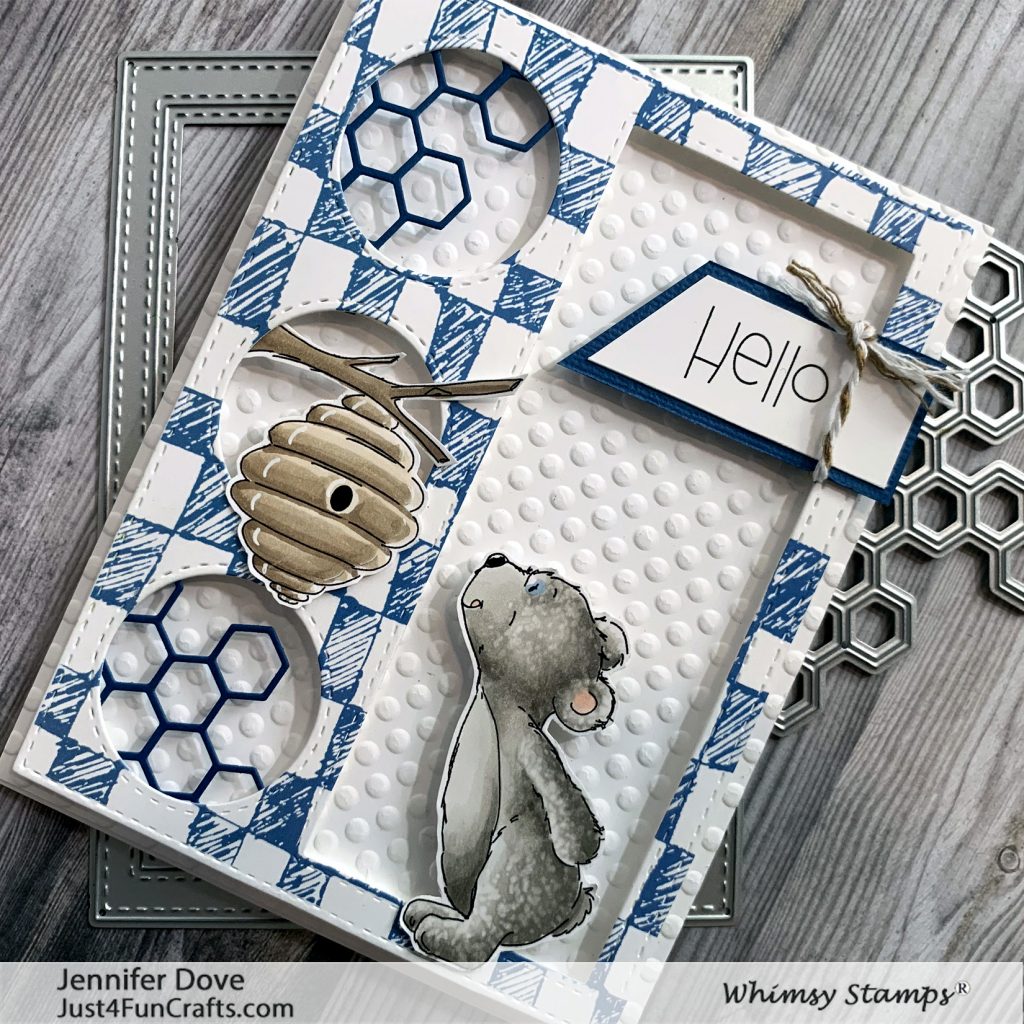 Creating this Card:
Cute, and simple?  How can that bee?  The pattern paper is a cool Checkerboard Doodle rubber stamp, and I stamped it in blue, as I wanted the colors to be subtle.  Using the Peekaboo Window 3 die I created the front panel with windows.  The blue honeycomb come from the die called Honeycomb Pattern, and were adhered to the underside of the openings in the pattern paper layer.
All the layers were popped up onto a dot, dry embossed white background, and after coloring and cutting out the bear and the hive, they were placed onto the card, and the sentiment was added to finish the card off.
If these products interest you, you can find them through the links below.
Hello Bear clear stamps

Checkerboard Doodles rubber background stamp

Honeycomb Pattern die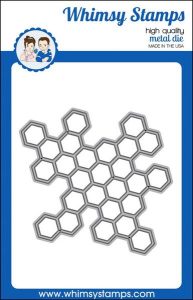 Peekaboo Window 3 die

Copic Markers
W1 W3 W5 R11
E41 E43 E44
C10
B91
White Gel Pen
Texture Rag/Blender Solution