It is time to get your party on!!   This cool dragon is doing just that, partying like there is no tomorrow!   You are never too old to party, or eat cake!  A few days ago I posted the other dragon in this fun set, but I didn't want to leave this one out, so here is another card for inspiration.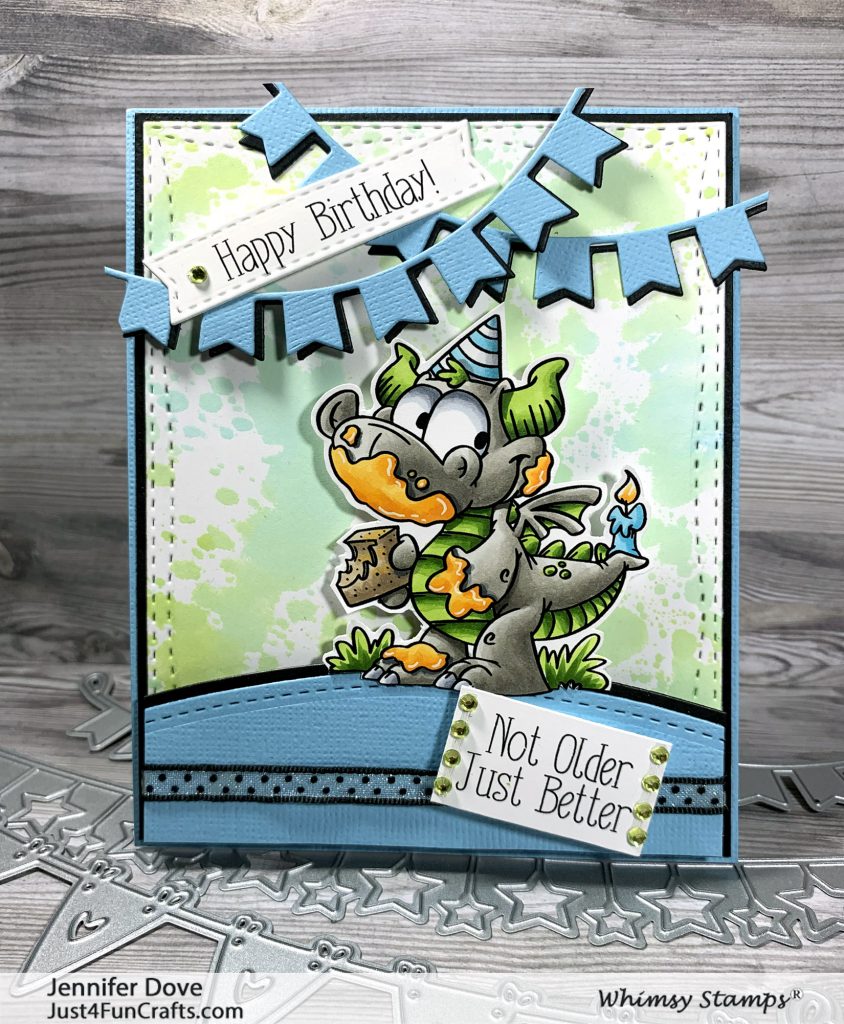 Creating this Card:
Once again I am using the Slimline Bunting Border die to compliment my card image.  I told you it was going to be a favorite.  Have you picked this die up yet?  So multi-purpose!!
The first thing I did to create this card was to make the background paper using my Karin Brushmarker Pro markers, (you can find them on the Whimsy site HERE.  I shared how I did the background in a past post and on my YouTube channel that is accessible through the link in the sidebar.
Once the background was created I die cut it out using the Wonky Stitches die set, and then layered onto a black border.  These layers were added to a blue card base.  I created the hills on the bottom using the Kinetic Curved Hills die set and wrapped it with ribbon before adhering to the card base.  The image was then colored and hand cut out, then added to the card.
Using the Slimline Bunting dies set I cut the banner in both blue and in black and popped them up onto the top of the card.  The card was finished off by adding some of the fun sentiments to continue with the birthday theme,  I know someone will get a kick out of this card.
Birfday Dragon clear stamps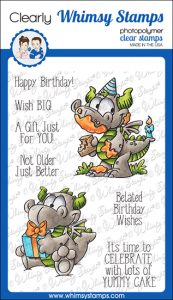 Slimline Bunting Borders die set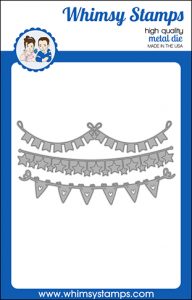 Kinetic Curved Hill die set

Wonky Stitched Rectangle die set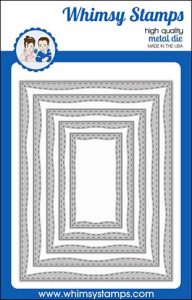 Copic Markers:
W1 W3 W5 W7
E41 E42 E44
Y35 Y38 YR04
C1 C3 C5
YG03 YG17 Yg67
BG01 BG05