How about a little back woods Country Store for todays card post.  This is part of the new Whimsy Stamps release and was a delight to color up because the details make it so easy.  I love stamps that really take up a card front, where no extra design is necessary.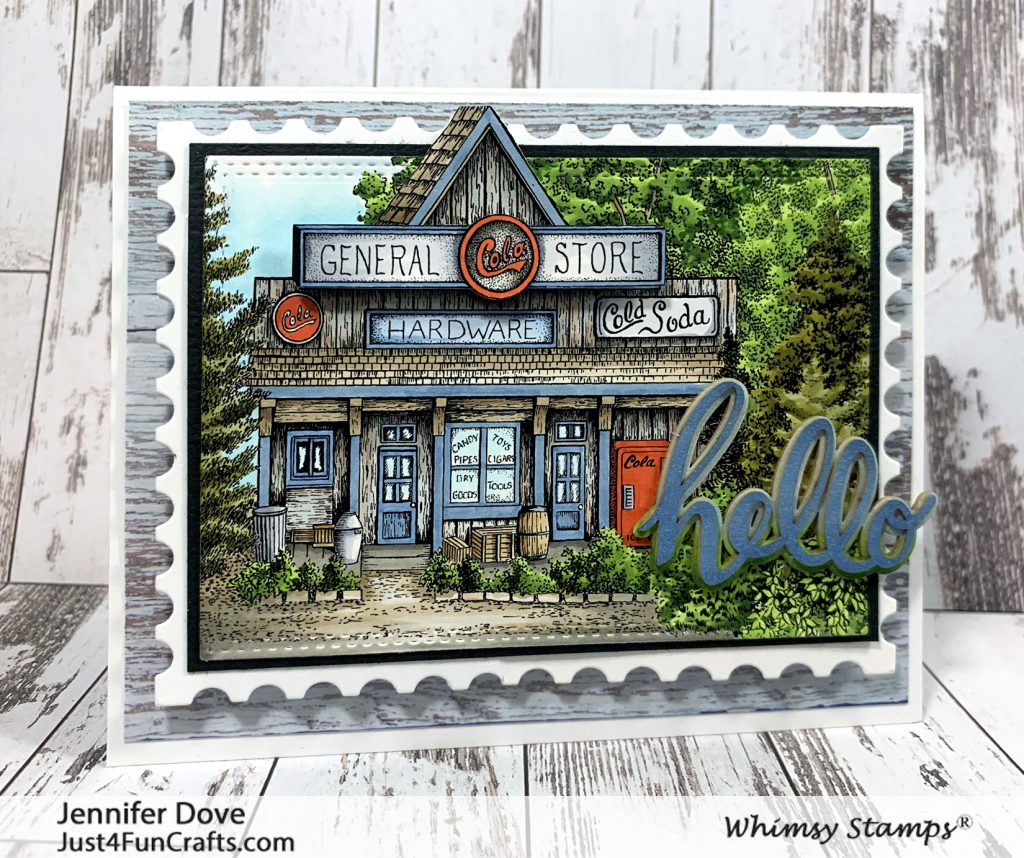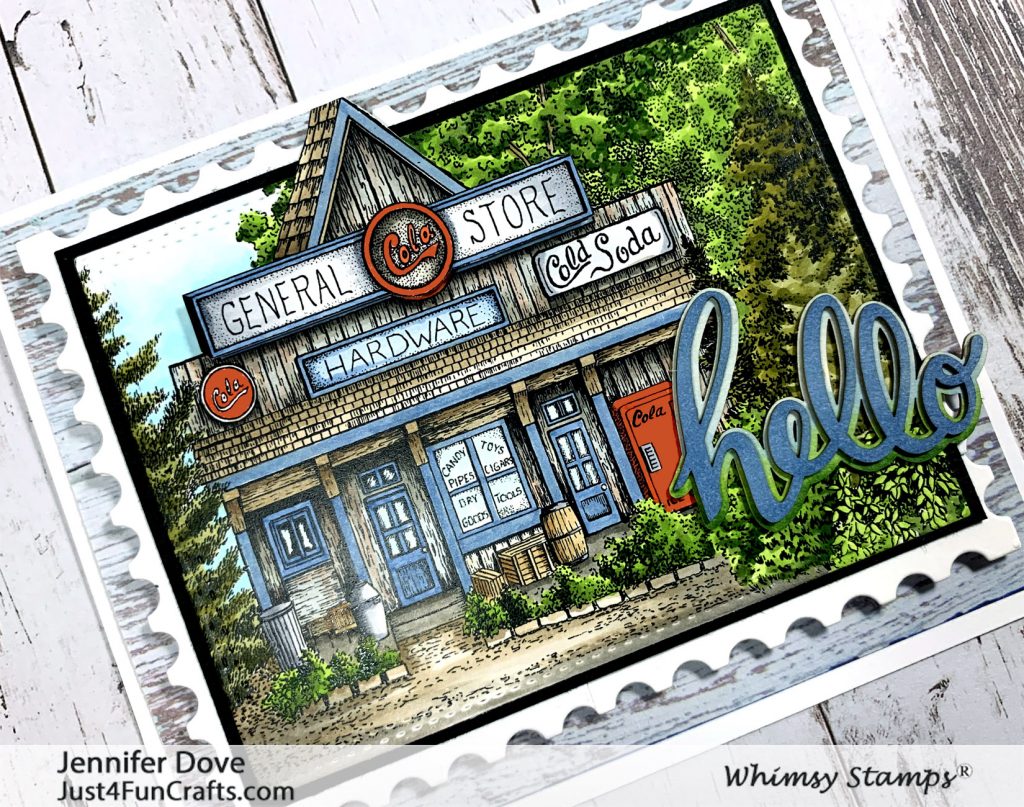 Creating this Card:
This image takes up the full A2 card front, so not much more was needed to complete this card.  Wanting to create a small frame for the image I decided to use the Postage Slimline die, but this die was very long, so I cut it apart to create this frame.  If you look really close you can see where it was cut apart.
To finish off the card I layered it onto distressed wood pattern paper and added a chipboard sentiment colored in the colors of the store front.
This stamp and all of its detail would also make a beautiful embossed card with no coloring involved.  If you love this stamp as much as I do you can find it in the Whimsy Store.
General Store rubber stamp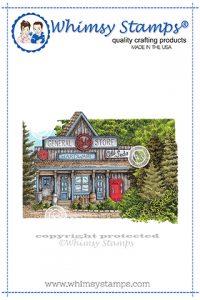 Slimline Postage die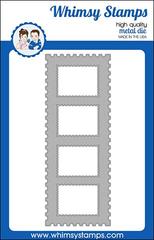 Copic Markers:
E31 E35
C1 C3 C5
W1 W3 W5
E40 E42 E43 E44
R02 R05
YG93 YG95 YG97 YG99
B00 B000 B0000
B41 B45
YG03 Yg17 YG67