Shhhhhh, the wabbit is sweeping!  Don't wake the widdle wabbit!!  This baby bunny is part of a cute Bunny Babies set that was just released and this is my second card using this set.  If you would like to see the other cute baby card that I posted a few days back HERE it is.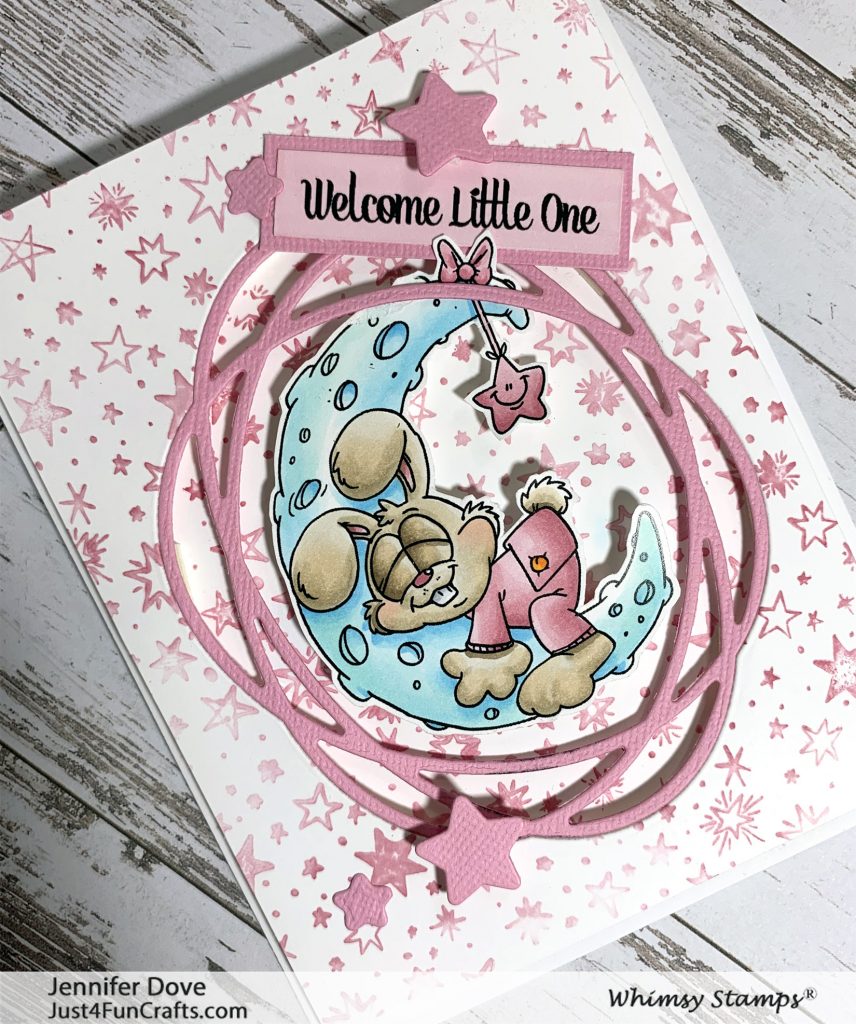 Creating this Card:
Another simple card…get ready for it!  Using the Galaxy Galore rubber stamp I stamped the background onto white paper and then die-cut out the center using Connected Oval Frame (you only need to keep the inside piece for later).  A second Connected Oval Frame was cut out of pink cardstock and adhered back into the center of the background paper.  This layer is popped up over that scrap piece of the star background that was saved.  After coloring and cutting out the baby bunny, I popped it up into the center opening.
With so many sentiment choices it was easy to add a simple sentiment to compliment the card, and then a couple stars I had sitting around from Array of Rainbows die set.  BOOM!  BAM!!  DONE!!
oh…sorry…shhhhhhh. Baby sleeping.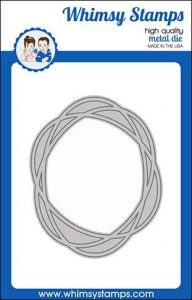 Galaxy Galore background rubber stamp
Copic Markers:
R81 R83 R85
B0000 B000 B00 B02
E40 E41 E42 E43 E44 R11
C3