Life isn't about finding yourself.  Life is about Creating yourself…so dream BIG.  I love the clean look of this rainbow card.  If you are going to dream…think Zebracorn!  This newly released stamp set Crittercorn is just so adorable I can hardly stand it!  Be sure and scroll down to check out the fun products and what I used to create this card.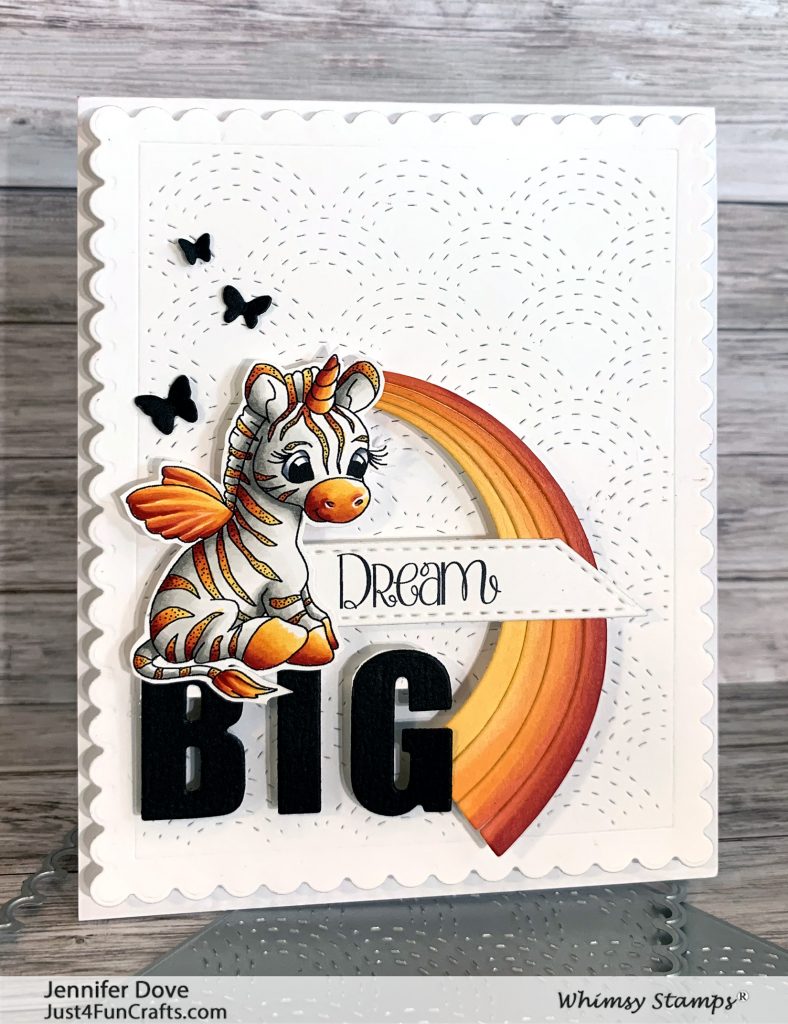 Creating This Card:
I wanted the rainbow colors to be the focus so I kept the background very subtle.  If I added colors or too much texture in the background it would have distracted from the main image and sentiment.  This is an easy card to replicate.
Using the new Quilted Rainbow Inlaid die set I used both pieces to create the backdrop.  You dont even need to cut the dies apart.  This layer was popped up onto the card base.  Nothing is so bold as the Bold ABC die set from Whimsy Stamps and die-cutting the letters in black draws your eyes the left side of the card and give the image a solid base to sit on.  I thought the word BIG was perfect to go with the sentiment in the Crittercorn clear stamp set.  I have to admit I had a hard time choosing what character I wanted to use.
The Array of Rainbows has 3 rainbow options but I wanted to keep the design close to the image, so I chose a smaller rainbow.  After die-cutting it on white cardstock, I taped the underside of the pieces together and colored it with my alcohol markers, matching the coloring of the main image.  Not all dreamed up rainbows need ALL the rainbow colors so I stuck with yellow to red.
The sentiment was die cut using the Quick Strips and placed behind the main image.  This keeps the eyes focus on the left side.  I had some little butterflies and these were added last minute to coordinate with the black sentiment.  I suppose I could have used the stars from the Array of Rainbow die set, both work nicely with the theme.
Where to Buy:
Right now all the bits and pieces are available at Whimsy Stamps and I know you will get good use of them, so be sure and check them out.
Quilted Rainbow Inlaid die set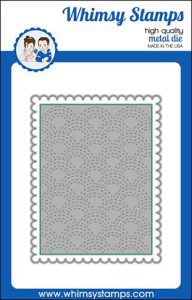 Array of Rainbows die set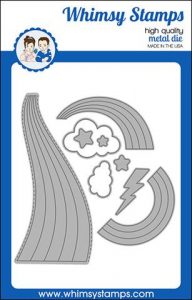 Bold ABC die set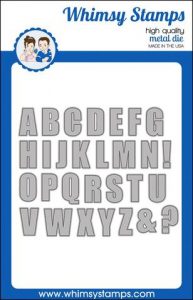 Copic Markers:
W00 W1 W3 W5
Y35 YR04 R05 R29 rainbow
C1 C3 C5
Rainbow smiles sent out to my friend Cassandra…you are always my rainbow inspiration!