If you haven't seen the latest release from Whimsy Stamps then you must see it.  I decided to create something from the Menopause clear stamp set.  This card is for all those going through Menopause right now…when the heat just wont stop. I shared all the links below.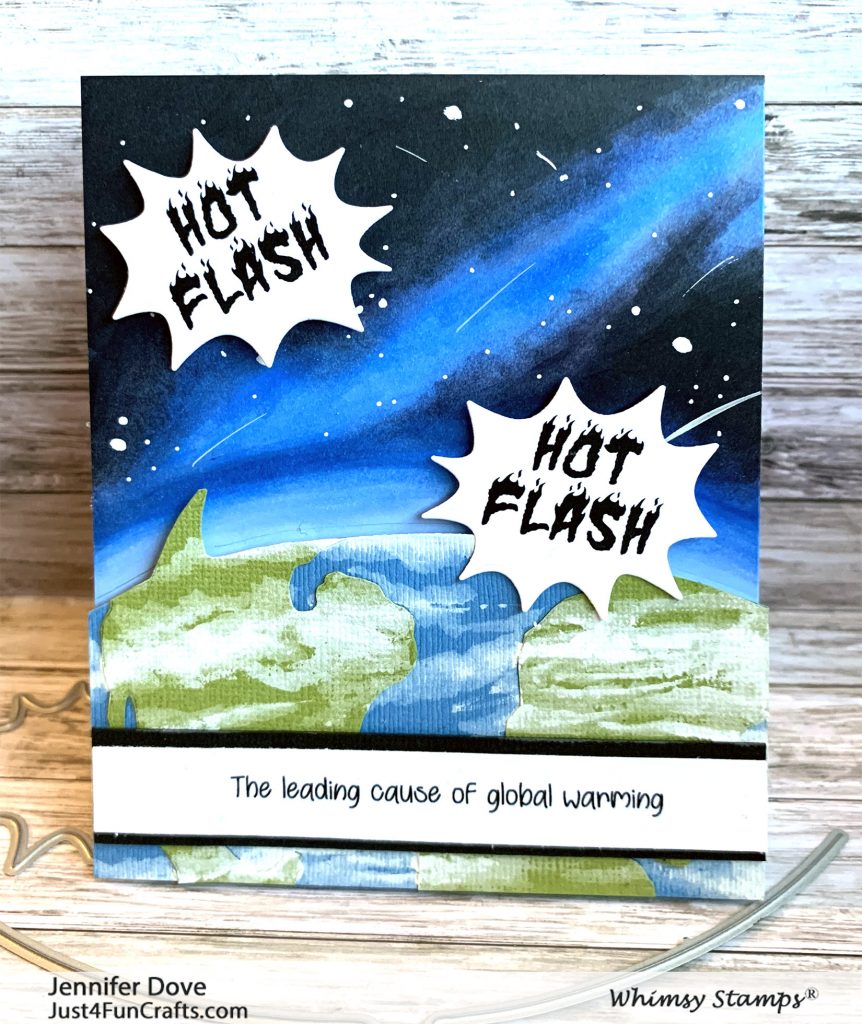 Creating this Card
Instead of using the main images for this card I had an idea to create a card with the sentiment "global Warning" and show a globe.  To create this globe I used the large die from the Comic Speech Bubble die set.  I die cut it using blue cardstock and then hand cut some green pieces to resemble the land masses.  Earth is to complete without some atmospheric surroundings.  I colored the galactic surroundings with my Copic markers and using the Dr. Ph. Martins Bleed Proof White I added some clouds over earth and stars in the sky.
Now to bring the card together.  The earth was popped up on the lower portion of the card over the background.  I added the global warning sentiment to the bottom of the card, matted in black.  Instead of "News Flash" I added "Hot Flash" from the Menopause clear set by die cutting it out with a Comic Bubble die and popping them up.
I thought this was a funny card…but oh too real if you are actually going through Menopause.
You can find the products linked below.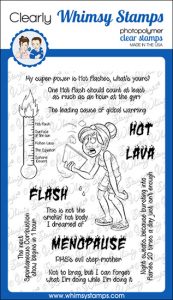 Dr. Ph. Martins Bleed Proof White
Best white ever…use with paint brush.