Irina with La-La Land Crafts had a fun idea and it was to do a card swap.  I was thrilled to be able to send this card to Australia.  This little bundles up beauty has on way to much clothes for Australia for this time a year but I am sure is getting a lot of love.
Creating this Card
I was actually just practicing some fun techniques on this card with the hat and jacket.  What I didn't notice until later was that I first started using a certain 3 green markers and when I got back to working on it I had switched…shhhh don't tell anyone.  That is why you write your colors down and don't forget where you put the paper.  Another little tip,  finish the part you are coloring before you walk away from it.  Do you notice the difference in style between the left and right of the jacket pattern.  Yup…now you know why.  I am still pleased with it.
This card was created using Winter Molli that comes in both rubber and digital stamps.  We colored up Winter Molli in Boot Camp and I guess I have a soft spot for her.  A tag frame was created using the Large Stitched Tag dies, and then Molli was then placed in a winter scene using the Garden Fence die.  I didn't like the look of so much blank space within the frame so I added the Sea Bubbles Border die as I thought it looked like blowing snow.  The last part was to add the Stitched Trees to create balance to the lower portion of the card.
All the links are below if you want to have some fun too!  I am looking forward to the next swap.

Winter Molli digital stamp
Winter Molli rubber stamp

Garden Fence die set

Stitched Trees die set


Sea Bubbles Border die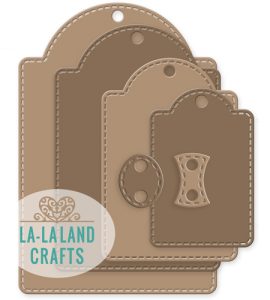 Large Stitched Tags die set
Copic Markers
C1 3 5
E50 51 53 55 r11
YG03 17 67
E23 E44 E47 E49
BG72 75 78 B39