Here is another Polka to Pal, Raden.  He is off on an adventure.  He comes with some super cute log accessories.  You never know what might be lurking in the end of a downed log.  Doesn't Raden look like he is having the time of his life.  I for one love adventures…must be why we full time in an RV.


Creating this Card
I used three stamp sets for this card.  From the PDP Raden set I used the main character and colored him with some creative color Placement on his face.  From the PDP Harley set I used the water and frog, and from the tree set I created the background scene.  This Create a Scene – Forest trees are AMAZING and can be used for so many cards.
The main image was stamped on the rock in the stream and the sentiment from the set stamped up at the top.  Next I cut out the center behind the image as well as fussy cut around the upper portion of Raden.  This whole panel is popped up onto the stamped tree background.   All I did was stamp the trees in green and colored a bit of blue sky because I wanted to keep it subtle.   Simple and sweet.  This kid is definitely on an adventure.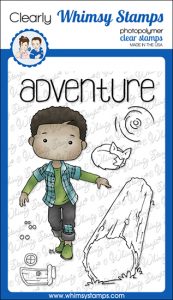 Polka Dot Pal clear stamp set – Raden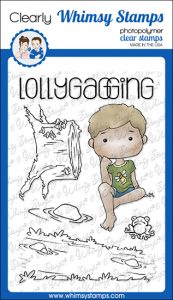 Polka Dot Pal clear stamp set – Harley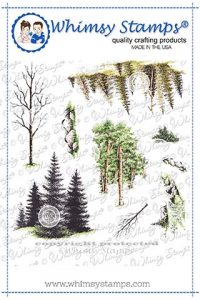 Create a Scene rubber stamp set – Forest
Copic Markers
YG03 YG17 YG67
B91 B95 B97
R05 R27 R39
E23 E25 E27 E29 skin/hair add E21
W1 W3 W5 W7
C1 C3 C5 C7