In my heart of hearts we can all work on our love and understanding.  Taking a moment to count to 10 before reacting to someone.  We do not know what others are going through in their lives, not knowing the decisions people are having to make for their own well being.  I have learned over the years (through teaching), that people strike out when they need a hugs the most.  People tend to say hurtful things when they are going through something.  I am learning to not take things so personal, but rather think to myself  "what must that person be going through to cause that much anger or pain", and in doing this it has made my life so much better.  Try not to judge because of a persons race, religion or political choice.  You will feel much happier in life.
This card is a virtual hug to you and all you must be going through right now.  In the end we are all in this together.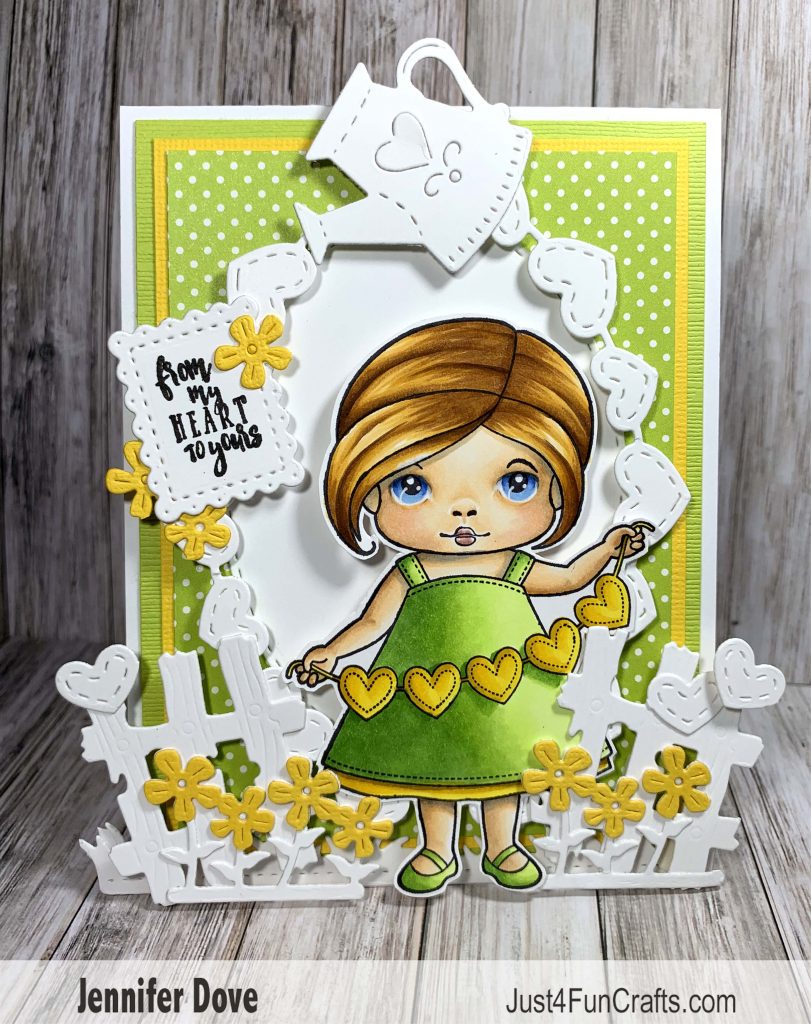 Creating this Card
Yes, this was another fun card to create.  Bright happy colors were used…I love happy colors.  Even on a rainy day they change my outlook.  For this card I used Garland Marci.  She is available in both rubber and digital.
Wanting the hearts to look like they were pouring out of the watering can, I placed them in an oval shape coming from the can opening.  This layer is popped up for dimension.  Once Marci was colored up I created the scene around her using the Broken Fence die,  Mushroom and Grass Border and the Flower Bunch die.  She looks like she is all ready to hang up her garland in the garden.
The links are shared below.  As always, I hope you enjoyed this card.
Heart Garland Marci – Rubber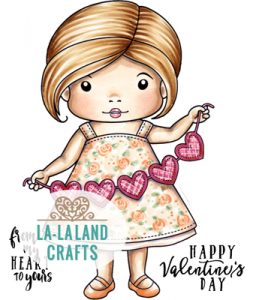 Broken Fence die

Mushroom and Grass Border die

Water Can die

Flower Bunch die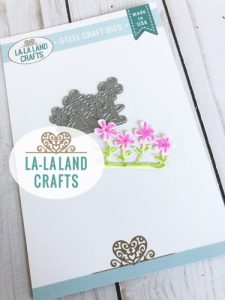 Heart Garland die

Copic Markers:
E50 E51 E53 E55 R11 E04 skin/cheeks/lips
YR21 YR24 E37 E59 hair
C1 C3 C5 B21 B23 B26 eyes
YG01 YG25 Yg17 dress
Y08 Y19 Y26 E44 yellows
BV20 BV23 shadows