Well, I thought I would do a little Creative Color Placement with this stamp set, Yoga Animals.   I have a few more up my sleeve with this set coming as well.  This was a fun one.  I took the cow in the set and added boots, a tutu and glasses.  Now she is EXTRA cool!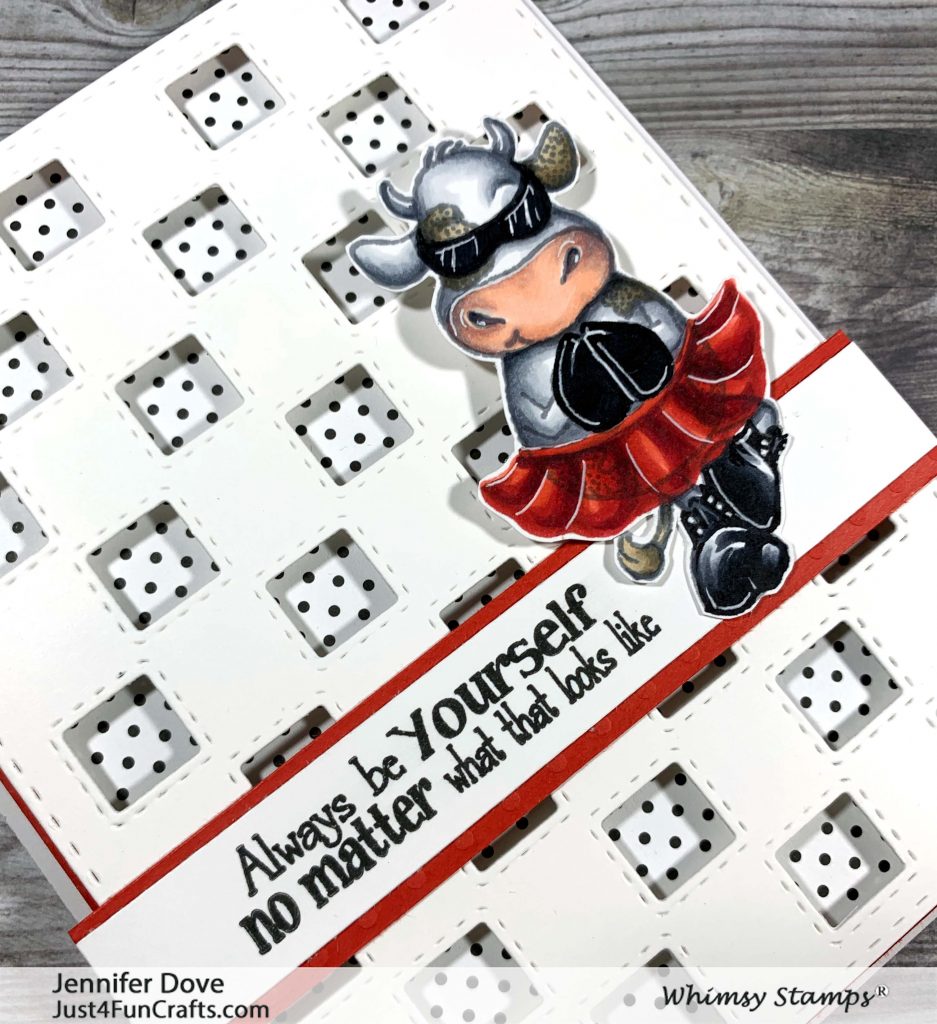 Creating the Card

Oh, wow…have you checked out this amazing die, Checkerboard background?  This is a fabulous die and works for so many cards.  Ii wanted to show off a little of the background paper but leave the top layer white so that the cow stands out.  It worked just as planned.  Just enough black dots to pull it all together.
If you look closely to the image you will see the silhouette of the cow within the skirt.  All I did was color over it and extend it to give her a tutu.  Of course a tutu isn't the same without shiny black boots, so I widened the hooves a bit to make it work.
I think you would have fun with this Yoga set and it is currently available in the store.  Be sure and check them out through the links below.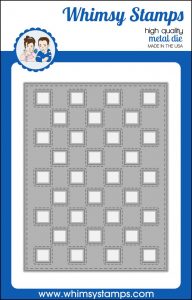 Checkerboard background die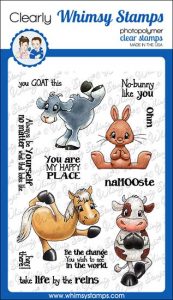 Yoga Animals clear stamps