With cold and flu season being around I thought this was the perfect snarky card that says just how you really feel about those friends that don't do "sick" well.  You know you really want to tell them to "suck it up" don't you?
This gave me a giggle when I saw this in the latest release from Whimsy Stamps.  Get your hands on this great Dustin Pike clear set, Get Well, because it is perfect for that special "get well" card.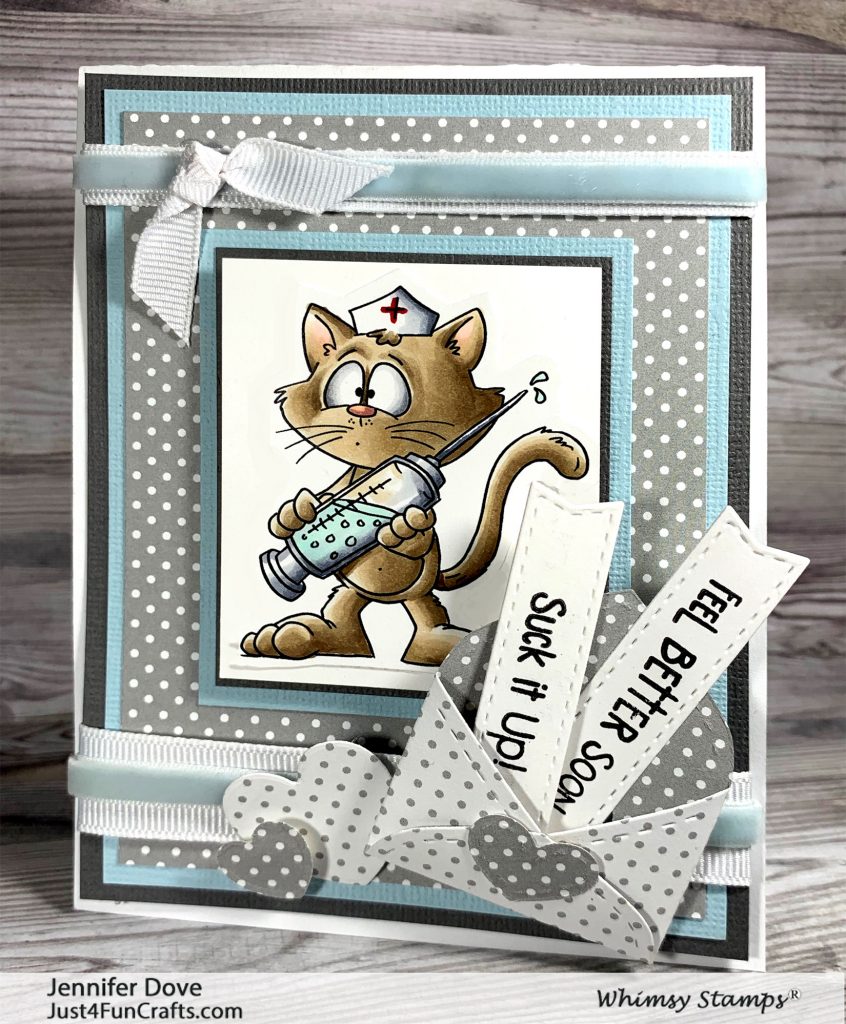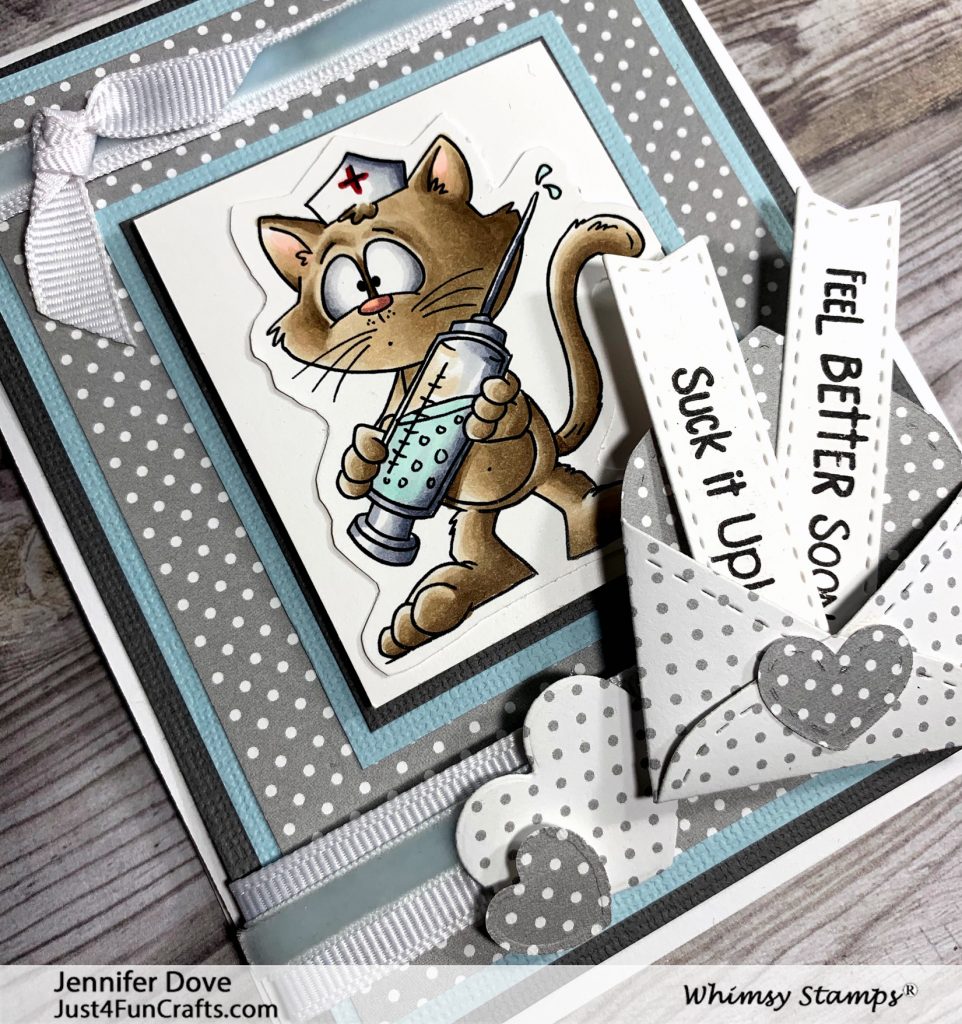 Creating this Card
Do you need that perfect card for a guy or a girl?  This might be it.  To make this card I used a bunch of fun layers.  Each layer is 1/8″ apart in size.  I used a simple dot pattern paper for the background because I wanted the image to stand out.   I kept it pretty subtle in colors.  After wrapping it with ribbon in complimenting colors, I added some hearts from the Goth die set.  To finish off this card, I used the adorable envelope from La-la land Crafts.  I love this little added detail don't you?  The sentiments were stamped and die-cut out using the Quick Strip dies.   When creating a card do you take into consideration balance?  Envelope in right corner and bow in left corner…balance.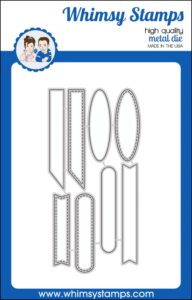 La-La land Crafts – Small Envelope die

Copic Markers
E40 E41 E42 E43 E44
R29
C1 C3 C5 C7 C9
BG10
E93 E04