Something about stamps and pictures of Southwest just makes me think HOT, HOT, HOT!  Maybe its because it's a balmy 110 degrees outside.  Cooling down a bit would be just fine.
This is another of the latest release from Whimsy Stamps called Southwestern Home.  It comes in beautiful deep etched rubber for the crisp stamping of a detailed stamp.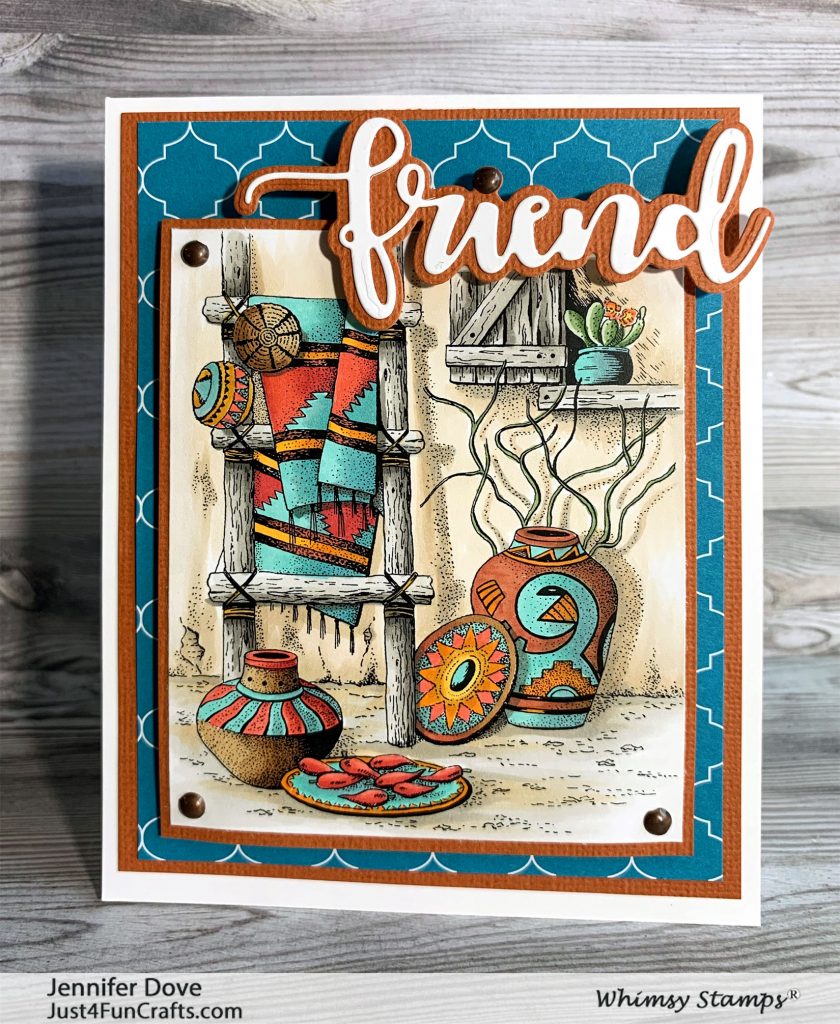 Creating this Card
Another fun card with the simplest of layouts.  As you can see I layered the pattern paper with orange cardstock to bring out the colors of the image.  This layer was adhered to the card front.  Next I took the colored image and placed it on another orange layer and added a few brads.  Once the brads were placed, I popped it up off the card front with foam tape.  Using the fun Word and Shadow die from Whimsy I added the sentiment.  I think the hardest part of any of this card was just choosing the colors.  Once that was done the coloring was a cinch.
Copic Markers:
BG32 BG15
W1 W3 W5 W7
E40 E41 E42 E43
YG61 YG63 YG67
E31 E35 E57 E08
YG31 YR04
R14 R29
C1 C3
You can find these stamps at your local stamp store or online now.
Southwestern Home rubber stamp
Friend Word and Shadow die set