This, my friends, is the perfect guy card!  This new stamp, Wolf Face, is from Whimsy stamps and is part of the Southwest release.  This is one of three fabulous Southwestern stamps.
I decided to teach a southwest class at The Paper collage next month and these stamps were perfect.  If you are local to Arizona, or want info on kits, be sure and look under the CLASSES tab above.  You can find the whole DoveArt release HERE if you can't make it into the store to buy the stamps.
Designing the Card
This was actually very simple to create.  I layered some black and cream pattern paper on top of the Frameworks die cut piece of black cardstock.  The wolf was colored with Copic markers in the warm gray tones with a very rough blend (trying not to make it smooth), and then layered onto a black mat.  A few silver brads adds to the manly looking card.  The sentiment is from the Whimsy Stamps Word and Shadow collection.  See I told you it was a simple card to create!
Copic Markers:
W00 W1 W3 W5 W7 W9
YR31 YR04
Framework die set
Wolf Face rubber stamp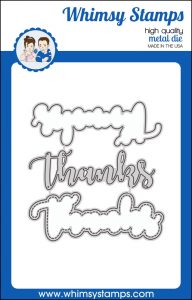 Thanks Word and Shadow die set